Home Health Aide Training and Registration in Illinois: Preparing for this career path
120 is a magic number for Illinois home health aides. They may go by different titles, and the terms that appear in state code may be different than the ones that are commonly used on a day-to-day basis. However, there is a good chance that the requirement will be for 120 hours of training. Illinois requires 120 hours for Certified Nursing Assistants (CNAs). It requires the same number of hours for Direct Support Persons (DSP). According to the Paraprofessional Healthcare Institute (PHI), this is the amount required of those classified as home health aides. This is more than what is required in a majority of states. It's the amount, though, that was first proposed by the Institute of Medicine close to a decade ago. Illinois home health aides may be ensured of better training than their counterparts in some states, but it generally takes, at most, a few months to qualify. If training is through an employer, in most cases, it must be completed within 120 days.
Select an Illinois Home Health Aide Topic:
Home Health vs. Home Services
Illinois distinguishes between home health agencies and home services agencies and between home health aides and home service workers. Home health aides carry out basic healthcare tasks under supervision by an RN or, when appropriate, by a therapist. Training requirements are lower for home services workers. Home services workers may have some personal care tasks in addition to their household tasks. Whether or not activities like assisting with skin care or nail care can be completed by a home services worker depends largely on patient condition and whether or not the task has to be completed in a very specific way to avoid the risk of adverse events. A home services worker might, for example, assist a person in the bath if there were no wounds or skin issues that would need the attention of a skilled person.
<!- mfunc feat_school ->
Featured Programs:
Sponsored School(s)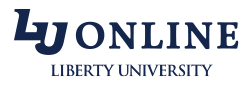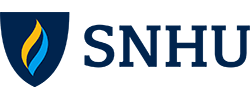 <!- /mfunc feat_school ->
The Illinois Registry of Health Care Workers
There is one thing that Illinois is arguably even more serious about than training. That is putting trustworthy and safe workers into direct care positions. There are some home service positions that a person can take on with less than 120 hours of training, but there will still be a requirement that the employing agency check the Health Care Worker Registry.
Employees can expect fingerprint-based background checks (http://www.dhs.state.il.us/page.aspx?item=48125). The background check is required of personal care aides and of anyone who has access even to the living spaces of residents who are in long-term care. Criminal history may be disqualifying. There are a number of potentially disqualifying criminal convictions, though, for which waivers may be considered.
Prospective home health aides can also expect to go through a health evaluation. The purpose s to ensure that neither they nor the people they serve are at risk.
Home Health Aide Training for Home Care Roles
Home health aides may be Direct Support Persons or Certified Nurse Aides.
DSP training programs are designed to prepare workers to meet needs of people with intellectual disabilities. They include some healthcare, for example, taking vital signs and handling seizures. They are applicable to different settings. CNA programs are designed to train workers to carry out basic nursing-related duties in a variety of settings. Body systems, dementia, and end-of-life care are among the many topics covered.
The Illinois Department of Public Health has provided a list of approved programs (https://hcwrpub.dph.illinois.gov/Programs.aspx). The list includes different types of institution: colleges and technical institutes and also healthcare and social services agencies that have been authorized to carry out training. Prospective home health aides should be aware that some web literature references "˜DD Aide' as opposed to "˜DSP'.
Training programs are approved by Illinois has set specific training requirements for Direct Support Persons and Certified Nursing Assistants. A CNA program will include 80 hours of theory and 40 hours of clinical training. Certification is dependent on examination. A DSP program will include at least 40 classroom hours and 80 on-the-job hours.
Alternate Training
Some individuals, for example, foreign nurses and individuals who completed nursing courses that included 40 hours of clinical work, may achieve CNA status without going through the usual training. Forms are available from the Department of Public Health (http://www.dph.illinois.gov/topics-services/health-care-regulation/health-care-worker-registry).
Employer Expectations and Benefits
While it is not a legal requirement, employers may state that they prefer or require a high school diploma or GED.
Employers may note that they will hire either a CNA or DSP. However, there may be additional training requirements post-hire. Illinois has some legal mandates in place for workers who are hired cross-categorically.
Some employers note that they offer excellent training opportunities, including the opportunity to earn advanced certifications. Some note that their employees have the opportunity to earn bonuses.
Highly Ranked Illinois Home Health Agencies
There are other organizations working to award excellence. Medicare provides some rankings of its certified organizations. The following are among Illinois' highest ranking agencies:
Progressive Home Health Care in Northbrook
Lifecare Home Health Services in Northbrook
Reliable Home Care Provider in Lincolnshire
Prairieland Home Care in Spring Valley
Presence Home Care in Elgin
Some Illinois home health agencies contract with Home Care Pulse to gather client feedback. Illinois boosts ten agencies that won 2017 Best of Home Care Leader in Excellence awards. The list includes two branches of 'Visiting Angels' and three branches of 'Right at Home'.
Career Outlook and Average Home Health Aide Salary
Illinois home health aides made a mean salary of $11.46 in 2016 ($23,480 when figured on a full-time basis). Most of the state's home health aides (80%) had hourly wages that fell between $9.59 and $14.02 an hour.
The Chicago/ Naperville/ Arlington Heights has the second highest employment levels of any metropolitan area in the nation. This is measured by total home health aide employment.
The Bureau of Labor Statistics also describes multiple closely related roles, and titles do not completely match up to what is used in Illinois. Personal care aides average just a little less: $10.98.
Additional Information
Information is available from the Health Care Registry (http://www.dph.illinois.gov/topics-services/health-care-regulation/health-care-worker-registry).
Illinois administrative code describes requirements for home health agencies, home nursing agencies, and home service agencies (ftp://www.ilga.gov/jcar/admincode/077/07700245sections.html).