Home Health Aide Training in Idaho is Above the National Standards: Prepare Here
Idaho sets standards above the national average for home health aides who work for Medicare-certified employers. In fact, Idaho is one of the few states that has set the number of training hours at the level recommended by the Institute of Medicine (IOM). What's more, the state's home health aides are required to have the same training and evaluation that Certified Nurse Aides do. They go through the same accountability process. These caregivers will need to register with the Nurse Aide Registry; this is under the auspices of the Idaho Department of Health and Welfare.
This does not necessarily mean that one will need the CNA credential to take on a caregiver role in a person's home. However, some employers like to see that credential even in cases where it is not required.
Select an Idaho Home Health Aide Topic:
Home Health Aide Duties in Idaho
State administrative code provides a general description of home health aide duties; this is found in Chapter 16.03.07 – Rules for Home Health Agencies (https://adminrules.idaho.gov/rules/2006/16/0307.pdf). Among the typical duties are providing personal care, assisting with nutrition, and assisting with more basic medicines (the kind that a person typically takes on their own). The home health aide may also help patients move about and get exercise. He or she will perform some basic household tasks that are necessary to health. There are some record keeping duties that come with the role.The home health aide will need to report changes in patient condition.
<!- mfunc feat_school ->
Featured Programs:
Sponsored School(s)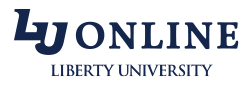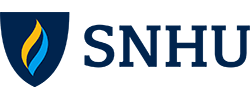 <!- /mfunc feat_school ->
Employers cite duties like preparing meals, helping with bathing and showering, doing laundry, and transporting clients for medical appointments and grocery shopping.
The client's own home is, as the title implies, a common work setting. However, the work setting could be something other than a traditional house or apartment; a person could be hired to provide services at an assistive living facility or, at the opposite end of the care spectrum, at a hospice.
Qualifying to Provide Medicare-Approved Home Health Services
An individual who seeks credentialing will (in most cases) need to enroll in a 120-hour course. The Department of Health and Welfare has provided a list of seven schools that teach the CNA course (http://www.healthandwelfare.idaho.gov/?tabid=282). There are instances where this particular type of training is not required. A nursing student, for example, may be allowed to challenge the exam.
Prometric administers the state written examination. The organization has provided detailed candidate bulletins (https://www.prometric.com/en-us/clients/Nurseaide/Pages/ID.aspx). Competency evaluation is a separate step – the prospective registration holder will need to demonstrate that he or she can perform the required duties.
Home health aides who work for Medicare-certified employers work under supervision stipulated in state code. An RN will assign patients to the home health aide. Instructions will be put in writing by an RN or therapist. The aide can expect an RN or therapist to make regular visits to the home to make sure that care is appropriate and that things are going well. The frequency of supervisory visits will depend on whether the client receives only home health aide services or receives other qualifying services at home.
Although people often think of home health as a service for the elderly, younger people who are disabled may also qualify. Services may be handled by different types of organization, including those that are considered proprietary. The following are among the Idaho home health organizations that post high rankings on the Home Health Compare website (as of 2017):
Aspen Home Care in Meridian
Kindred at Home in Coeur D'Alene
Helping Hands Home Health in Pocatello
Canyon Home Care and Hospice in Fruitland
Rankings do not constitute an actual endorsement.
Employer Expectations
Background checks are a typical part of the employment process. The agency may be interested in driving record as well as legal record. Some positions require a driver's license.
Employers cite communication ability as well as physical abilities like lifting and stooping. They may note that applicants should have a genuine wish to work with clients in the target population.
Advanced Skills Training
Idaho requires unlicensed assistive personnel who provide medication to clients in their homes (and certain other settings) to take an additional training. A number of employers do cite medication aide among positions or roles sought.
A person who has trained as a CNA can also do advanced training as a restorative aide.
Home Health Aide Salary and Career Outlook in Idaho
Idaho home health aides are paid, on average, $10.64 an hour ($22,120 a year).
Some positions include a benefits package. The aide may have the opportunity to increase his or her earnings through bonuses.
There are other perks besides pay — one is flexibility. People need care round the clock, and some employers will let caregivers set their shifts. Some positions notably are live-in; the caregiver may be paid a flat rate.
The rewards are also social. Home health is one of the few careers where people earn their living – in part – by being good companions.