Home Health Aide Training in Hawaii is Actually Certified Nurse Aide Training
Hawaii requires people who provide home health services for any of its many licensed or certified home health agencies to become Certified Nurse Aides, or CNAs. This means that the person will need to learn how to carry out a variety of basic nursing duties. These will be ones that are applicable to a variety of settings where basic care is provided.
Patients/ clients may be the elderly or others who, due to disability, illness, or injury, are unable to meet at least some of their basic needs. Home health aides perform a range of duties from meal prep and light housekeeping through dressing and tooth brushing to taking vital signs and assisting with simple exercises. People may carry out some of the more basic duties in other caregiver roles. However, a person without the credential would not be expected to do all the things a home health aide can!
The good news is that the initial program can still be completed quickly. A Hawaii student can expect about 100 hours of education and training.
Select a Hawaii Home Health / Nurse Aide Topic:
<!- mfunc feat_school ->
Featured Programs:
Sponsored School(s)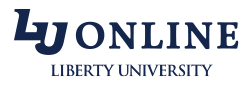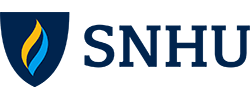 <!- /mfunc feat_school ->
Completing Nurse Aide Training and Evaluation
Generally speaking, a first-time CNA can expect to enroll in an approved program . There are many options. It is likely that a person who wants to be a home health aide will not have to travel far! A list is available from Hawaii Professional and Vocational Licensing or from the nurse aide evaluation service (https://www.prometric.com/en-us/clients/Nurseaide/Pages/HI.aspx). The training program contact person can be reached at (808) 586-7752.
Hawaii Professional and Vocational Licensing contracts with Prometric for some services. There are two parts to the evaluation process. The prospective CNA/ home health aide will take a standard multiple choice evaluation and will also demonstrate skills through a competency evaluation. There are over 20 skills that may be tested, among them, dressing someone with a weak arm, changing bed sheets while someone is in bed, providing passive range of motion exercise for wrist and elbow, and providing mouth care for someone without teeth. However, the candidate will test on only five of them. All candidates will demonstrate that they understand indirect care behavior (for example, asking about preferences, providing explanations, and using infection control measures) and will demonstrate proper handwashing technique. Prometric has provided detailed candidate handbooks (https://www.prometric.com/en-us/clients/Nurseaide/Pages/HI.aspx).
English language proficiency is required. However, applicants whose first language is something other than English may feel more comfortable taking an oral examination than a written one. This is an option.
The prospective credential holder may take the evaluation through the facility where he or she trained or may go to a regional site for testing. A number of schools and healthcare organizations have been approved. Arcadia Home Self Services, for example, appears on the list on the Prometric website.
The Certification Process
Registry applications are available through Prometric (https://www.prometric.com/en-us/clients/Nurseaide/Pages/HI.aspx). Even those who are applying through an alternative pathway such as reciprocity will find information on the Prometric site.
A home nurse aide will need to meet continuing competency requirements. He or she will need a competency evaluation. The credentialing agency also requires a nominal amount of paid nursing-related experience during each two-year certification period. An individual who failed to meet this requirement would be required to do retraining.
Career Options in Home Health and Beyond
Many people think of the elderly when they think of basic nursing care. However, the same credential can qualify a person to work with different age groups. A well-known Hawaii healthcare institution recently advertised for aides in their mother-child and pediatric units; the latter unit served children from infancy through early school age who were medically fragile or had serious, complex needs. It is more common, though, to work with older adults.
Hawaii home health agencies state some basic qualifications in their job postings. They may want to see a high school diploma or GED if the person does not have sufficient prior experience. However, hiring is done largely on the basis of personal qualities. Some note qualities like positive attitude. One recent Hawaii job posting included the notation "must be awesome".
Hawaii employers are more likely than employers in some parts of the country to note that they are looking for experience. It may be that it's at least in part because there are a lot of people who would be happy to come down to Hawaii for a while and enjoy the scenery — if they have a paycheck coming in. But a look at national job postings shouldn't discourage people who are interested in the career. Positions are on in the increase in Hawaii, as they are just about everywhere. In fact, Hawaii home health employment was slated for 33% increase between 2014 and 2024 (https://www.careeronestop.org/Toolkit/StateAndLocal/ProjectedEmployment).
Sometimes applicants can afford to be choosy. Employers may cite perks from professional development to gym membership. Third parties also have their say. Organizations that have opted for voluntary certification through Home Care Pulse can be considered for recognition of excellence in several categories. Hawaii home health agencies recognized as "Employer of Choice" in 2017 include Comforting Hands Senior Care and the Oahu and Hilo branches of CareResource Hawaii.
Home Health Aide Salary in Hawaii
Hawaii home health aides enjoy an average salary of $12.78 an hour or $26,590 a year, according to the Bureau of Lab or Statistics.
Additional Resources
Information is available from Professional and Vocational Licensing (http://cca.hawaii.gov/pvl/). The nurse aide program may be reached at 'nurse_aide at dcca.hawaii.gov'.
The Hawaii Office of Health Care Assurance has provided a list of Hawaii home health agencies (http://health.hawaii.gov/ohca/medicare-facilities/home-health-agencies).