How to Become a Home Health Aide in Georgia: Training and Certification
A Georgia home health aide will not be licensed, but the home care agency that he or she works for will be. The home care aide can expect to meet some very basic training requirements set by governmental entities. These will vary according to what duties the aide will be expected to perform and whether the agency is Medicare-certified. In all cases, the employer will seek basic information about the individual's background.
According to the Georgia Department of Community Health, home care services can be divided into three types: companion/ sitter, personal care, and nursing. The first category includes duties such as transportation, meal preparation, and basic household tasks that may be required for health or safety. The second includes assistance with grooming, hygiene, and nutritional intake as well as housekeeping; the aide may need to help the person move about, and may use special equipment. In some cases, home health aides work under the supervision of registered nurses to provide basic health services.
Home health aide is one type of direct care worker. Positions for direct care workers are growing. This is true of multiple job classifications. Percentage-wise, positions for home health aides have been projected to grow a little faster rate than either nursing assistant or personal care. People with serious medical conditions are managing to live at home! Home health aides average a little more than their personal care counterparts, but the wage scales overlap. In Georgia, the difference amounts to, on average, two or three quarters an hour. Home health aides average a little less than nursing assistants. Workers may opt for home health over nursing assistant because they want greater flexibility in hours or because (like many of the clients they serve) they want to be somewhere other than a nursing home.
A person may be hired into a position on the strength of CNA certification. In either instance, minimum requirements for entry into the field are minimal. Home health aides who seek employment with Medicare-certified agencies will need at least 75 training/ education hours. This is just a little lower than the standard Georgia sets for CNA. It is more than the state standard for personal care aide.
<!- mfunc feat_school ->
Featured Programs:
Sponsored School(s)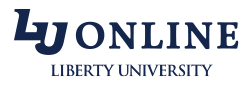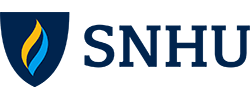 <!- /mfunc feat_school ->
Select a Georgia Home Health Aide Topic:
Populations Served by Home Health Aides and CNAs
People often think of home health as a service for elderly individuals who are physically frail or who are losing some of their cognitive abilities. This is often the population served. However, there are many populations who may qualify for home health services; the Georgia Association for Home Health Agencies has provided a summary (http://www.gahha.org/what-is-home-care-). Clients may be women who need support because of maternity-related conditions. They may be people who have disabilities or serious medical conditions. Clients may be recovering from surgery. Others, though, are terminally ill. Sometimes parents need services for children. In short, clients can be many different ages and have many different prognoses.
Positions will call for many of the same competencies but not identical skills sets. A person may feel called to work with the terminally ill in hospice – or may prefer a different population.
The Employment Process
Employers select home health aides for personal qualities such as the ability to build rapport. There are typically several steps to the basic qualification process. Examples include medical clearance and background check/ drug screening.
Home health aides, in turn, may consider many factors when selecting the agency where they want to grow their careers. There are multiple organizations that provide information about home health agencies. Some provide rankings. Rankings and awards may be based on a limited subset of agencies (those for which they provide some level of oversight).
Many of Georgia's home care agencies have been awarded 2017 "Employer of Choice" awards. The following are on the list:
Georgia Living At Home (South Atlanta Metro Region)
Right at Home (Woodstock)
Bluebird Homecare (Atlanta)
A Helping Hand Home Care (Gainesville)
ComForCare (Rome and Northwest Metro Atlanta)
BrightStar Care (multiple locations)
The Center for Medicare and Medicaid operates a cite "Home Health Compare" that provides client satisfaction and care quality rankings for certified facilities. The following are among those that are ranked high in both categories:[p>
Coosa Valley Home Health (Rome)
Gordon Home Care (Calhoun)
High rankings are not intended as an endorsement.
Career Outlook and Average Home Health Aide Salary in Georgia
Georgia home health aides average $10.38 an hour. There is a range of wages, with 10% making above $13.73.
Personal care aides average $9.72. There is a similar range of wages, set just a little lower.
Georgia home health aide positions have been projected to increase by 44% between 2014 and 2024. This can be a first introduction to healthcare, or a long-term career. A direct care worker may see some advancement opportunities just from being a good employee One employer recently posting in Georgia noted a history of hiring from within. Many advanced positions in hospice or home care, however, will require additional education and a professional license. The journey may be as little as a year or two for some nursing roles; it will be longer for various therapist and advanced nursing roles.
Tuition assistance is one of many perks employers may cite. In-house opportunities depend on many factors, including the size of the employer. Home health aides who do decide to go further into healthcare can cite their experience and references when applying for training (or scholarships).
Additional Resources
Information is available from the Georgia Department of Community Health (https://dch.georgia.gov/private-home-care-provider).
PHI International is an additional resource (https://phinational.org/policy/states/georgia).