Home Health Aide Career in Florida: The Path
Why become a home health aide? One Florida employer notes that the position offers the chance to work one-on-one outside a clinical setting. In other words, one doesn't have to spend their days in a nursing home or hospital if that's not their preferred setting. Another perk: the training period is short. It suits the person who wants to work on the front lines of patient care and wants to begin now or in the very near future.
Home health aides perform only very basic healthcare duties. A part of their days is often spent assisting with meals and transportation and carrying out basic household duties. A Florida home health aide won't be licensed but may need to meet state training mandates; mandates depend on licensing at the facility level.
Select a Florida Home Health Aide Topic:
Working for Employers That Are Governmentally Certified and Licensed
Generally speaking, a home health aide will need a minimum of 75 hours of training in order to work for a Medicare-certified agency; training must include 16 clinical hours. To work for a state-licensed employer, the requirement is just 40 hours. There are cases where some form of evaluation may be substituted.
<!- mfunc feat_school ->
Featured Programs:
Sponsored School(s)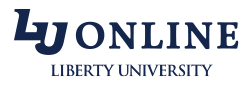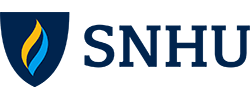 <!- /mfunc feat_school ->
Some employers provide training for their own employees that meets or exceeds federal standards. Opportunities may also be available through proprietary schools and public vocational schools.
These are only the legal mandates, as the Agency for Healthcare Administration (ACHA) notes (http://ahca.myflorida.com/MCHQ/Health_Facility_Regulation/Home_Care/HHA/Home_health_aides.shtml). ACHA provides an examination that may be used by state-licensed facilities; it is not Medicare-qualifying.
High-Ranking Home Health Agencies
The U.S. Centers for Medicare & Medicaid Services provides two types of rankings for certified agencies: one based on surveys, the other on quality indicators. Surveys posted in 2017 reflect the 2016 calendar year. The following among the Florida agencies that are ranked above average in both categories:
Home Care Services in Tavares
Amedysis Home Health in Port Orange and Arcadia
NHC Homecare in Vero Beach
Carter Healthcare in Largo
VNA Space Coast in Melbourne
The Medicare website cautions that high rankings do not constitute an endorsement.
Early Home Health Aide Career Exploration
Focused career exploration and preparation may take place as early as secondary school. Florida high school students may have the opportunity to complete a course sequence that includes foundational health science coursework as well as education that is specific to the home health aide/ home attendant role.
Florida secondary and post-secondary schools may have a chapter of HOSA, a club designed for future health professionals. Home health aide is among the competitive events. Competitors who are successful on a written test will progress to skills testing.
Employer Expectations
One of the most fundamental requirements: that an applicant be trustworthy. Employers often cite an AHCA Level II background check among the requirements. They may reference a drug test.
Compassion is, not surprisingly, another frequently noted qualifier. One Florida employer states they're looking for workers who will treat the people they care for as if they were their own family members. A home health organization may ask for several references. The individual will likely need to provide documentation of CPC certification. In some cases, employers like to see specialized voluntary caregiver credentials like dementia.
A home health aide will need reliable transportation and may need a driver's license — sometimes the home health aide needs to drive not only himself or herself but the client.
Some clients will need caregivers who have additional skills such as being able to speak a language other than English or feeling comfortable interacting with and providing care for pets.
Personality and interests may play some role, if not in initial hiring, at least in client assignment. Some facilities work to match caregivers with clients.
Sometimes Certified Nursing Assistants are hired into Florida home health aide roles. The CNA credential requires a little more health training. Florida CNAs are certified by the Certified Nursing Assistant Registry.
Creating a Home Health Aide Career in Florida
Employers differ in the perks they provide. They may provide their employees with comprehensive training. Some have a system in place to recognize and honor top employees.
Shifts can be organized in various ways. Some shifts are 24 hours and allow for sleep. Some aides even 'live in'. Many Florida employers offer flexible scheduling options. Work may be part-time, and may be organized around family obligations or school schedules.
Sometimes direct care workers are promoted to administrative roles within their organization. Advanced healthcare roles require additional training.
Career Outlook and Average Home Health Aide Salary in Florida
Major Florida metropolitan areas employ thousands of home health aides. Job concentration is highest in the Deltona/ Daytona Beach/ Ormond Beach area. There are other metropolitan areas, though, that boast higher total numbers.
Florida's home health aides make a mean hourly wage of $11.25.The following are averages for some of Florida's major metropolitan areas:
Miami/ Fort Lauderdale/ West Palm Beach area: $10.97
Jacksonville: $12.25
Tampa/ St. Petersburg/ Clearwater area: $10.43
Cape Coral/ Fort Myers: $12.20
Deltona/ Daytona Beach/ Ormond Beach area: $11.91
Metropolitan area is one of multiple factors influencing earnings. It's also important who the specific employer is and how long the aide has been providing care. Home health aides at the 90th percentile are typically making several dollars more an hour than those who are at the 10th percentile – even in the same metropolitan area.
Some Florida employers boast generous benefits packages for their employees.
Additional Resources
The Home Care Association of Florida has provided a fact sheet about Florida's home health occupation (http://www.homecarefla.org/?244). The HCAF can be reached at (850) 222-8967.