Becoming a Home Health Aide in Delaware
It takes a good deal of responsibility to provide personal services for a frail or elderly client inside his or her own home, and Delaware expects people to prove themselves before they take on the role of home health aide. Delaware defines a home health aide as a person who is employed by a home health agency to provide various services: personal care, homemaking, companionship, and/ or basic and routine nursing-related duties that are delegated by a registered nurse.
The job requires some technical skills. The assistant may need to help the client move around and avoid injury in his or her home; this may involve utilizing various types of mobility and transfer equipment as well as safety devices like bed rails. The home health aide could need to take vitals and even use a gluconometer to measure blood sugar. On the other hand, duties could involve mainly meal prep and help with errands, laundry, and light housekeeping. In any case, the employee will need to meet requirements set by the state. This entails training. The minimum requirements aren't high. Delaware sets them on a par with those set at the national level for Medicare-certified home health agencies.
Select a Delaware Home Health Aide Topic:
Home Health Aide Training in Delaware
There are several pathways. Someone who is training to be a nurse can work as a home health aide along the way – he or she will need to have completed practicum. A person who has a year of experience in a setting such as a hospital or nursing home can opt to move into a home health role. A person who is new to the healthcare field will need to meet the educational requirements described in Delaware administrative code. There will be at least 75 total hours of preparation. The following are among the topics covered:
<!- mfunc feat_school ->
Featured Programs:
Sponsored School(s)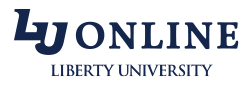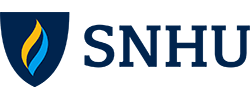 <!- /mfunc feat_school ->
Processes of development and aging
Personal care services
Infection control
Nutrition
Maintaining the least restrictive environment
Body mechanics
Assistive technology
There will be a practicum experience.
Physical Requirements
Employment as a home health aide is contingent on passing a physical; this is a statewide requirement. The physical must have been completed no more than three months prior. The individual will need a TB test. Active (infectious) tuberculosis precludes work as a home health aide.
Some positions are physically demanding. The employer may specify, for example, the ability to lift a certain weight and/ or utilize proper body mechanics.
Skills for Success
Delaware employers place some emphasis on what their prospective home health aides know. Some want to see a high school diploma or the equivalent. Some note the importance of written and oral communication skills. Some require a driver's license. Even more vital, though, is who the person is. One of the most fundamental requirements is an understanding of, and respect for, the needs of elderly and disabled clients. Among the client rights noted in Delaware code: the right to be treated with dignity and respect and have one's confidentiality and privacy maintained. Employers may use words such as nurturing, compassionate, and positive to describe their ideal hire.
Working for a Delaware Home Health Agency: General Expectations
Delaware home health aides may have many responsibilities, but there are things they can expect from their employing home health agency that will make their job easier and their performance better. Under Delaware code, home health agencies are required to create position descriptions and to provide both orientation and in-service training. The orientation will cover many things, including the structure of the organization, the population served, the patient care philosophy, and the policies and procedures. In short, the employee should know what his or her responsibilities are and be provided with some tools to meet them.
The employee will, in turn, be held to high standards. Delaware code also mandates annual competency evaluations.
Delaware Home Health Agencies
Delaware home health agencies may be private duty or Medicare-certified. Medicare has provided rankings of its certified facilities. The rankings let people know which agencies scored a little higher or lower than the norm on client satisfaction and quality indicators. The following Delaware home health agencies are among Delaware's highest ranked:
St. Francis Home Care in Wilmington
Saints Home Healthcare in Milford
It doesn't mean that an agency is lesser if it's not certified. It may simply have a different focus. It doesn't take Medicare payment – or follow all the same regulations. The type of supervision that a home health aide will work under will be different. Some private duty agencies opt for voluntary certification through Home Care Pulse. Visiting Angels in Sussex, for example, boasts being a trusted provider. It also boasts that many clients see the angels who visit as something akin to family.
Top facilities want to attract and retain the best. They may offer various benefits, for example, tuition reimbursement.
Working in Other Similar Roles
There is some overlap between the duties of a CNA and a home health aide. While CNA is typically associated with nursing home facilities, CNAs and HHAs do sometimes compete for the same positions; there is a good deal of skill crossover.
A person may perform some of the same services outside of traditional home health agency employment. Although there are some restrictions, a person who is living in his or her own home is generally allowed to contract for basic services that he or she cannot manage independently because of a functional limitation.
Home Health Aide Salary Delaware
Delaware home health aides make an average salary of $15.04 — this is the third highest pay rate in the nation. Home health aides in the greater Wilmington area earn $15.23 (the ninth highest rate of any metropolitan area in the nation).
A person who is classified as a personal care aide will average $11.24. Actual salaries vary, depending on many factors, including experience and employer.