Home Health Aide License Requirements in District of Columbia: Training, HHA Examination and Additional Informaton
The District of Columbia now licenses home health aides. HHAs earn their credential by completing career training, going through a two-step evaluation process, and presenting an acceptable criminal background check. Home health aides must be at least 18 years of age. Individuals who have met requirements in other municipalities may apply for certification by endorsement.
A home health aide career requires technical skills and people skills. HHAs must also have basic English language competency. However, minimum academic proficiency is relatively low. Students can enter DC training programs with English reading and writing skills that have been assessed at at least 5th grade level.
Select a DC Home Health Aide Topic:
Home Health Aide Duties
DC Regulations outline the duties allowed by home health aides and those allowed by personal care aides. Home health aides are allowed a number of duties that personal care aides are not.
<!- mfunc feat_school ->
Featured Programs:
Sponsored School(s)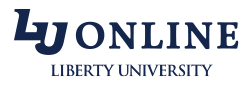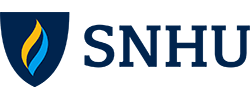 <!- /mfunc feat_school ->
DC regulations allow for the performance of a number of basic medical/ nursing tasks under supervision: for example, taking vital signs, changing basic dressings, and even cleaning around g-tube sites. (HHAs should be aware that allowable scope of duty is determined at the state level and that many jurisdictions place more restrictions on delegable duties.)
Home Health Aide Training
Federal law mandates that a home health aide who works for a Medicare-approved agency must have at least 75 hours of training. Of these, at least 16 must consist of supervised practical training.
Training programs may be approved by the District of Columbia or by boards of nursing that are located in other states. A list of approved DC training programs is available for download from the DOH website (https://doh.dc.gov/publication/home-health-aide). There are ten approved DC programs as of late 2016. Programs are evaluated on an annual basis.
The Washington DC model curriculum is considerably longer than the minimum required in some municipalities. A student can expect 125 total training hours: 65 classroom hours, 20 lab hours, and 40 clinical hours. Training programs are coordinated by RNs.
A person who is already certified as a nurse aide can become a home health aide after completion of an short bridge program. DC bridge programs are now 32 hours – again this is higher than it is in some other jurisdictions.
A person can receive equivalent training as part of a nursing program; an applicant will need to have completed 'Fundamental of Nursing' during the prior 36-month period. Nurses who received their education internationally can also apply for certification. They will need to have received a certificate from the Commission on Graduates of Foreign Nursing Schools during the preceding three years.
HHA Examination Requirements
Pearson VUE administers the District of Columbia Home Health Aide examination. There are two components: written examination and skills evaluation. The written examination includes 70 multiple choice questions, drawn from four content areas: the HHA role, physical care, psychosocial care, and activities related to household maintenance and other personal maintenance; examples of personal maintenance would be accompanying clients to appointments and helping them use the telephone. Physical care is the content area that receives the most attention, comprising 50% of the examination.
There are 22 skills that may be assessed. The full examination costs $105. The District of Columbia places limits on the number of examination retakes.
The written examination is available at Pearson VUE testing centers. The 2017 candidate guide lists four Pearson Vue centers for candidates to select from: two in DC; one in Bethesda, Maryland; and one in Arlington, Virginia (http://www.pearsonvue.com/dc/nurseaides/).
Tentative dates for the skills evaluation are listed on the Pearson site. Currently, there are multiple dates each month.
Students can expect some guidance from their training programs. In 2016, Pearson VUE published a guide for training programs which covered the registration process.
Pearson VUE customer service representatives can be reached by telephone at 877-833-4542.
The HHA Application Process
Application information can be found on the website of the Department of Health (https://doh.dc.gov/node/323082).
Applicants must have fingerprint-based criminal background checks. The approved fingerprint vendor is MorphoTrust. Applicants can call 1-877-783-4187 or visit the 'IdentoGo by MorphoTrust' website (https://www.identogo.com/). A candidate who has already been fingerprinted by an approved entity will not need to have fingerprints made again. Not all criminal offenses are disqualifying.
Washington DC charges a $50 HHA certification fee. The applicant is to include two passport-style photographs. An applicant for certification by examination will need to submit a copy of his or her training certificate.
HHA License Endorsement
Endorsement applicants must submit affidavits of competency; these are completed by a supervising professional. The professional will confirm that the individual completed a home health aide training program, has worked at least 500 hours, and is competent to perform the skills listed in DC regulations.
Continuing Competency and Renewal
Currently, certifications are renewed biennially. Home health aides must complete and work at least 100 hours under the supervision of a qualifying professional. DC home health aides must have two hours of HIV/AIDS training (whether in-services or continuing education) during the two-year renewal period. Background checks are carried out every four years.
DC has provisions in place for reinstatement of lapsed and inactive certificates. In most cases, a person will need to apply for reinstatement or reactivation within five years. Individuals certified in other jurisdictions constitute an exception; they may apply for reinstatement at a later stage. (A person who has not worked as a home health aide for an extended period will need to meet the same requirements as a new professional.)
Employing agencies also have responsibility for ensuring the ongoing satisfactory performance of their employees. DC regulations stipulate that individuals who are employed as home health aides have annual performance reviews. The employing agency must provide at least 12 hours of annual in-service. The employing agency is expected to determine in-service/ continuing education needs based on performance reviews.
Home Health Aide Salary and Career Outlook
Home health aides in the District of Columbia earn an average $13.33 an hour, according to 2016 data compiled by the Bureau of Labor Statistics.
Home health aide employment has been projected to see a large increase in the years between 2014 and 2014 – 47%, with an average 380 annual openings (https://www.careeronestop.org/toolkit/StateAndLocal/ProjectedEmployment.aspx?soccode=%20311011&location=US). Virginia and Maryland were also projected to see very high increases (46% and 50%, respectively.)
Additional Information
Information about home health aide certification is available from the Department of Health (https://doh.dc.gov/publication/home-health-aide).
Regulations and policies are subject to periodic review and change. The most recent copy of the regulations includes some discussion of proposed rule changes that the Board chose not to implement.