Home Health Aide Requirements in Connecticut: Training is the Foundation
Connecticut state regulation defines minimum training standards for 'Homemaker Health Aides'. It also defines the allowable scope of duty and the orientation and supervision that must be provided by employing agencies. Employers, of course, their own set of standards.
'Homemaker health aide' is just one job classification for caregivers who may work in home settings in Connecticut. Unlike homemaker companions, HHAs have some nursing-related training. HHAs have less nursing training, though, than Certified Nurse Aides, or CNAs; CNAs are qualified to work in nursing homes — though they sometimes opt instead to work for home care organizations.
Facilities are regulated even when workers are not licensed directly. State regulations set standards for different types of home care agency.
Select a Connecticut Home Health Aide Topic:
<!- mfunc feat_school ->
Featured Programs:
Sponsored School(s)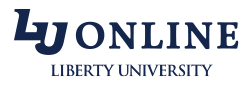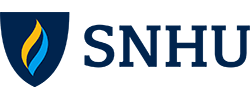 <!- /mfunc feat_school ->
Health Aide Training Requirements in Connecticut
Home health aides carry out basic nursing-related duties. The following are among the tasks that can be assigned to a Connecticut home health aide:
Providing personal care such as bathing, dressing, and feeding
Assisting clients with medications that are typically self-administered
Assisting with exercise and ambulation
Duties are delegated by a registered nurse.
A Connecticut homemaker health aide must have at least 75 hours of training – this is the minimum standard set at the federal level for Medicare-approved agencies. It is also referenced in the regulations of the Connecticut Department of Public Health. The individual will need to pass a competency evaluation.
A prospective health aide may be deemed to have met requirements if he or she completed equivalent training as part of a nursing program. The person will need to have completed one or more fundamental of nursing courses totaling no less than 75 hours. A person who has been deemed to have met curricular requirements will need to complete a homemaker health aide competency evaluation; this may include various components, evaluated in different ways. Under state regulation, an HHA may be considered to have met the evaluation requirement if he or she has been rated unsatisfactory in one skill area. However, the home health aide may not perform the skill in question except under supervision until such time as he or she is able to perform it satisfactorily.
Various responsibilities fall to the employer. The agency will need to provide ten hours of orientation. The HHA will receive an annual performance evaluation; state regulation outlines corrective action that must be undertaken if all skills are not evaluated as satisfactory. The HHA must receive in-service. In-service must be provided by a staff member who meets requirements set down in state regulation.
Home Health Aide Salary in Connecticut and Career Outlook
Connecticut home health aides earn an average of $13.22 an hour or $27,490 a year. The highest average rates are in the state's nonmetropolitan region. Here HHAs enjoy an average annual wage of $16.53. Mean wages in the states metropolitan areas range from $12.58 in the Bridgeport-Stamford-Norwalk area to $13.85 in the Norwich-New London-Westerly area. There is a range of salaries within geographic regions.
Home health aide employment has been projected to increase 24% in Connecticut between 2014 and 2024; this represents very robust growth but is actually below that of neighboring states like New York and Massachusetts. (Again, one can expect some variation from one metropolitan/ nonmetropolitan region to the next.)
Pursuing a Career as Home Health Aide
The Connecticut Department of Economic and Community Development has provided an occupational profile for home health aides. DECD notes that the work is demanding in a lot of ways, and one of the challenges employers face is that they're competing for workers with industries that don't place the same high demands. Still, prospects are very good for those that want perform this type of work (http://www.ct.gov/ecd/cwp/view.asp?a=1106&q=250900).
Home care aides are providing a service: People generally don't want to be in nursing homes, and HHAs can help them stay at home where they may have pets and gardens as well as familiar surroundings. Clients may be suffering from loneliness as well as physical and neurological impairments; the Connecticut job title reflects the role of companionship. One of the pluses is that HHAs don't need much in the way of academic background – though academics won't hurt. DECD has noted that an HHA job can provide flexibility for students.
Job postings use various titles for positions with overlapping duties: home health aide, home care aide, caregiver, in-home support assistant. Some positions include only non-medical duties and may be more in line with the BLS job classification 'personal care aide'. This translates into, on average, a slightly lower salary. Salaries overlap as well, though – as do potential employers.
There are various work situations possible, including live-in options.
Home care organizations may employ aides with different titles as well as different competencies and skill sets. They may match clients to caregivers, basing their decisions on the aide's competency to care for individuals with different types of medical condition but also on personalities and shared interests.
City Care of North Haven, for example, notes that caregivers who work with Alzheimer's patients, whether HHAs, CNAs, or homemakers and companions, are selected based on training (http://www.ctcarehomehealth.com/alzheimers-dementia-care-ct). The dementia team employs music and games as tools.
Individuals who are interested in working with similar populations but increasing their job responsibilities and salaries will generally need more education.
Additional Resources
Connecticut regulations outline staffing requirements for various types of institutions that might employ aides (http://www.sots.ct.gov/sots/lib/sots/regulations/title_19/013d.pdf). Rules for home health aides are found in Connecticut Department of Public Health Regulations, Public Health Code, Title 19‐13‐D69.
The Connecticut Association for Healthcare at Home, a professional association, is an additional resource (www.cthealthcareathome.org).