Home Health Aide Requirements in California
California's direct care workers have different requirements depending on work circumstances. According to California state code, home health aides are individuals who are employed by home health agencies or hospice programs to provide patients with personal care services in their homes. A worker must be state certified in order to provide personal care through a regulated agency under a physician-ordered treatment plan.
The state sets home health aide training requirements high: 120 hours. This is well above the level mandated by the federal government for Medicare-certified home health agencies. It is at the minimum level that was recommended by the Institute of Medicine. Certification is dependent on meeting other mandates such as clearing a criminal background check.
Home care aides may assist with patient-administered medications, patient positioning, and bathroom/ incontinence needs in addition to performing housekeeping and meal-related tasks. They have lower training requirements; the employing home care organization, though, is responsible for ensuring that minimum standards are met. Home care aides who are affiliated with regulated home care organizations are listed in the Home Care Aide Registry. Aides who are not employed by home care organizations may still opt to be listed on the registry. The registry notes that registration can provide reassurance to clients (https://secure.dss.ca.gov/ccld/hcsregistry/help.aspx).
Select a California Home Health Aide Topic:
<!- mfunc feat_school ->
Featured Programs:
Sponsored School(s)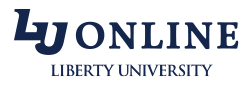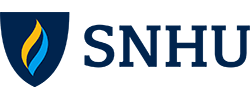 <!- /mfunc feat_school ->
California Home Health Aide Training
California has set minimum curricular requirements for home health aide training programs operating within its borders. There will be a four hour introduction covering functions and policies. The training will include content in specific mandated areas:
Twenty hours of training will be devoted to developing skill in interpreting the medical and social needs of persons receiving services.
The bulk (70 hours) will cover personal care services: assisting the patient with hygiene, personal care, and mobility. Mobility covers a range of activities that may be needed, including positioning patients and assisting them with exercises as well as helping them get in and out of furniture and move about.
The student will receive ten hours of training in home cleaning and care tasks; this content area comprises topics from home safety to laundry.
Training in nutrition will comprise fully 16 hours.
Another ten hours will cover home tasks such as cleaning. Among the topics are home safety and cleanliness of food and dish storage spaces.
Generally, personal care services training is delivered by a registered nurse; the state specifies public health nurses as the preferred trainers for these services. Part of the training may be delivered by individuals in the following (or related) roles: nutritionist, physical therapist, social worker.
The student can expect to put in considerable time in a clinical setting. He or she will have a physical examination before beginning the clinical portion.
The Department of Public Health has provided a list of approved training programs (https://www.cdph.ca.gov/Programs/CHCQ/LCP/Pages/HHA.aspx). Programs are offered by a variety of organizations, including community colleges, career colleges, nursing schools, adult schools, and healthcare organizations.
Prospective HHAs who are already certified as Certified Nursing Assistants (CNAs) can enroll in 40 hour HHA programs.
Education is ongoing. The HHA will need to complete at least 12 CEUs/ in-service training hours a year. CEUs are to be earned through approved providers.
The HHA Certification Process
Certification forms can be downloaded from the website of the Department of Public Health (https://www.cdph.ca.gov/Programs/CHCQ/LCP/Pages/HHA.aspx).
The prospective home health aide will need to have fingerprints made. California uses a Live Scan process. The Live Scan request will be sent to the Department of Public Health (along with other application materials) after the individual enrolls in an approved program.
Renewal is biannual.
Home Care Aide Registration
Registration of home care aides began in 2016. In order to be registered as a home care aide, a person will need to have a criminal background check. Registration is carried out through the Department of Social Services (https://secure.dss.ca.gov/ccld/hcsregistry/registration.aspx?Action=New).
California Home Health Aide Salary and Career Outlook
The mean average wage for a home health aide in California is $14.05. Wages vary by region within the state. The following California metropolitan areas are among the highest in the nation:
Santa Rosa area: $18.85
Sacramento-Roseville-Arden-Arcade area: $17.85
Santa Cruz-Watsonville area: $15.67
Riverside-San Bernardino-Ontario area: $15.64
Mean wages for other metropolitan areas are as follows:
San Diego-Carlsbad area: $13.71
Los Angeles-Long Beach-Anaheim area: $14.05
San Francisco-Oakland-Hayward area: $13.56
California Home Health Agencies
The official Medicare site includes ratings for home health agencies located around the nation (https://www.medicare.gov/homehealthcompare/search.html). The following are among the state's very highly rated facilities (based on data appearing on the website in early 2017):
Adventist Health/ Home Care services in Simi Valley
Beverly Hills HH Care in Beverly Hills
Some organizations contract with organizations such as Home Care Pulse for customer satisfaction surveys and other services. Several organizations operating in California have been noted as award winners (http://www.homecarepulse.com/awards/2017-winners/).
Professionals with home health aide training may be sought by a variety of employers, including centers for the developmentally disabled.
Additional Resources
Information about Home Health Aide certification is available from the Aide and Technician Certification Section of the California Department of Public Health (https://www.cdph.ca.gov/Programs/CHCQ/LCP/Pages/HHA.aspx). The Section can be reached by telephone at (916) 327-2445 or by email at cna@cdph.ca.gov.
Information about home care registration is available from the Home Care Services Bureau (https://secure.dss.ca.gov/ccld/hcsregistry/help.aspx). The Bureau can be reached by telephone at (877) 424-5778 or by email at 'HCARegistry at dss.ca.gov'.
The California Association for Health Services at Home is a professional association (http://cahsah.org). Membership is typically held at the institutional level but individual workers can pursue affiliate membership.