Home Health Aide and Personal Care Aide Requirements in Arkansas
Arkansas home health aides and personal care assistants work with a variety of populations: aged, disabled, convalescing, and hospice. Compassion goes a long way in this field, provided one also has the skills to follow RN or therapist direction. Some technical skills are required. Aides are subject to state and federal requirements.
Select an Arkansas Home Health Aide Topic:
Arkansas Home Health and Private Care Agencies
The organization's licensing or certification determines the amount of training that one needs to provide direct care services. Sometimes it determines the title one will use: home health aide or personal care aide. Often, though, these terms are used interchangeably. According to Arkansas code for home health aide agencies, a home health aide or personal care aide is someone who provides personal care or personal services (http://www.healthy.arkansas.gov/programsServices/hsLicensingRegulation/).
Arkansas defines home health agency broadly. Licenses are issued for both Class A and Class B agencies. Class A agencies participate in the Medicare program. This privilege comes with its own set of standards. Requirements are higher to provide services through a Medicare-certified home health program than through certain other organizations. Traditional Medicare provides intermittent care when authorized by a physician.
<!- mfunc feat_school ->
Featured Programs:
Sponsored School(s)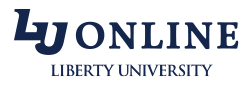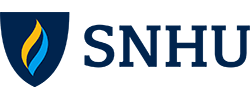 <!- /mfunc feat_school ->
Some agencies hold private care agency licenses. They may participate in the Medicaid personal care program. The list of licensed private care agencies includes some big names such as Home Instead and Visiting Angels. Private care licensure also carries responsibilities – like utilizing trained caregivers.
Home Health Aide Duties
Home health aides typically assist clients with grooming and hygiene. The amount of support will vary a good deal from client to client. A home health aide may need to provide a client with a sponge bath or offer stand-by assistance to a person who is generally mobile. HHAs may also need to assist with incontinence issues. They may need to help people get dressed; some clients may have prosthetic devices that need attention. Mobility is another issue. HHAs may need to transfer clients from bed to wheelchair or provide assistance in using a walker.
Home health aides help ensure that their clients get adequate nutrition and fluids. Sometimes that means preparing foods that meet special dietary needs. Sometimes it means pureeing food or cutting it into small pieces. Home health aides also help ensure that the person is living in a sanitary and safe environment. Under state home health regulation, home health aides must be given specific directions about what to do for each client.
Home Health Aide Training in Arkansas
Individuals who wish to work for Arkansas home health agencies must meet federal standards for training/ competency evaluation. Training programs are, at minimum, 75 hours. They include no fewer than 16 clinical practice hours. The following are among the topics covered:
Personal care
Fluids and nutrition
Bodily functions/ understanding changes that need to be reported
Vital signs
Range of motion
Maintenance of healthy environment
Emergency situations
A private home care agency may utilize personal care attendants with as few as 40 hours of training. It is not uncommon, though, to have more. State code specifies that a person who has met home health aide requirements has also met personal care requirements. Some Arkansas home care organizations, notably, place ads for individuals with any of several types of training or credentialing: CNA, HHA, PCA.
Highly Rated Home Health and Private Care Organizations
Some home care organizations contract with an outside organization for quality and client satisfaction. Home Care Pulse is a very familiar name! The following Arkansas home care agencies were awarded Employer of Choice by Home Care Pulse in 2017:
BrightStar Care (Little Rock/Hot Springs and North Little Rock locations)
First Choice Senior Care (Little Rock location)
Right at Home (Central Arkansas location)
Home Health Compare, an official government website, publishes basic data about certified agencies and offers star ratings in two categories: care quality and patient surveys. Home Care Elite, a third party, analyzes multiple sources of data and identifies those Medicare-certified organizations that rank very high according to its metrics (https://abilitynetwork.com/homecare-elite-2016/). Patient care quality is given particular weight.
Spotlight on Kindred Healthcare
The Arkansas Department of Health recently transferred its in-home care/ home health service to Kindred Healthcare (operator of Kindred at Home). The governmental agency had caused ripples of concern when it announced that it could no longer sustain the costs of providing these services directly. By transferring the programs, the Department of Health was able to provide more continuity to clients (http://www.healthy.arkansas.gov/programsServices/inHomeServices/Pages/default.aspx). Employees could be retained. Kindred Healthcare was selected from six organizations that submitted proposals. It reportedly paid Arkansas about $39 million (http://homehealthcarenews.com/2016/06/kindred-acquires-arkansas-home-health-operations-for-39-million/).
Kindred at Home, now located throughout Arkansas, has multiple programs including home health and personal care. The organization employs home health aides and personal care assistants as well as a number of licensed professionals.
Early Career Exploration
While it doesn't take a lot of preparation to become a home health aide, it does take the right personality and skill set — and it takes someone who wants to be there! Some students will have the opportunity to explore home health as early as high school. Students who participate in HOSA can compete in the home health aide competition. The first round is a written test. Candidates who do very well on this test go on to skills competition.
Career Outlook and Average Home Health Aide Salary in Arkansas
Arkansas home health aides averaged $9.53 an hour in 2016, according to data from the Bureau of Labor Statistics.
Arkansas home health aide employment has been projected to increase by 16% over the course of the 2014 to 2024 decade.
Additional Resources
The Arkansas Attorney General has provided information about different types of home care (https://arkansasag.gov/consumer-protection/health-care/column/hiring-caregivers/). Both home health agencies and private care agencies are under Department of Health regulation.