Home Health Aide Requirements in Arizona
Arizona's home health aides may not have primary responsibility for giving Arizona the distinction of being the 6th best state to grow old. However, they do have responsibility for helping give individual clients the best and most fulfilling days possible.
Home health aides help disabled, convalescing, and very ill clients live at home. They help those with mobility issues move from bed to wheelchair or living room to bathroom. They ensure that bedridden clients are clean and comfortable and don't suffer from being in the same position too long. They prepare nutritious meals according to patients' dietary needs, cut up food into manageable pieces, and even spoon feed them. They change sheets, help clients bathe, and assist with oral hygiene. Home health aides may also provide some level of assistance in carrying out therapies — e.g. extending the work of a physical therapist; this type of duty is basic and is assigned in writing.
Home health aides may work for different types of organization. Often the employing organization is a home health agency. Home health aides represent only a small part of what home health agencies have to offer! Part of the definition of a home health agency, according to Arizona code, is that it is an organization or subdivision that provides skilled nursing and other therapeutic services; there is at least one physician and one RN affiliated with the agency. Often third party reimbursement is tied to receiving services through an actual home health agency.
Not all organizations that advertise for home health aides meet this definition. Some are nonmedical agencies. A nonmedical agency may still provide care that is important for maintaining health at home (and not having to live in an institution). Arizona does not license nonmedical agencies. Some have professional affiliations that provide a level of accountability.
<!- mfunc feat_school ->
Featured Programs:
Sponsored School(s)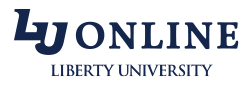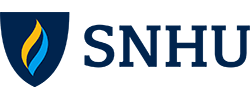 <!- /mfunc feat_school ->
Select an Arizona Home Health Aide Topic:
Home Health Aide Training in Arizona
Medicare-certified home health agencies must utilize home health aides who meet federal and state standards. According to federal and Arizona standards, home health aide training programs must be at least 75 hours; they must include at least 16 practical hours. One of the focuses is personal care. Aides learn how to give bed baths and other baths, provide oral care, and carry out various hygiene-related tasks. They also learn how to assist clients with mobility issues and how to promote range of motion. The environment is another focus. Aides learn how to keep the client's environment safe and healthy and ensure that the client gets adequate nutrition and hydration. Trainees learn about body functions and about the needs of the client populations they will work with; understanding body functions is tied to understanding what observations must be reported to a healthcare professional.
A registered nurse has primary responsibility of ensuring that training is carried out as it should be. Home health aides must be evaluated and found competent to carry out HHA tasks.
In addition to meeting training requirements, employees must clear criminal background checks and be found free from infectious tuberculosis.
Home health aides can expect at least 12 hours of in-service a year.
Best High-Caliber Arizona Home Care Agencies in Arizona
Various organizations and individuals may weigh in with their opinions. Caring.com recognized the following agencies in 2017, based on favorable reviews posted on its site:
PrimeCare Home Solutions – Maricopa County
Right at Home — East Valley Phoenix, Northwest Phoenix, Green Valley/ Tucson, and Prescott locations
Many home care agencies contract with Home Care Pulse to manage aspects of quality and customer satisfaction; they are eligible for recognitions. Four Arizona agencies were awarded 'Leader in Excellence' in 2017:
ABRiO Care – Yuma
BrightStar Care – Tucson/ Sierra Vista
Catalina In-Home Services – Tucson
Home Assist Health
A number of additional agencies were recognized as 'Employer of Choice'.
Spotlight on Catalina In-Home Services
Catalina In-Home Services was recognized by the Paraprofessional Healthcare Institute for best practices (https://phinational.org/consulting/resources/best-practices/catalina). Catalina had set up a system to offer a basic level of oversight and support to individuals who wanted to hire and manage their own home health aide or caregiver. The organization would select an applicant that they considered a best fit and two others that seemed appropriate, leaving the final decision to the client. The caregiver or HHA was provided with orientation; the individual would have the option of pursuing various optional trainings. Although designed with the client in mind, the program also appeared to increase satisfaction on the part of the caregiver, with the matching process and the wage both contributing to low turnover.
Home Health Aide Salary and Career Outlook in Arizona
Arizona home health aides averaged $11.55 an hour in 2016, according to the Bureau of Labor Statistics. The Phoenix-Mesa-Scottsdale area has the highest home health aide job concentration in the state.
Home health agencies find themselves competing for the best. One home health and hospice agency that operates branches across Arizona and California notes the following among the benefits and perks: flexible scheduling, company parties, bonuses for referring friends, insurance and tuition reimbursement for full-time employees.
Arizona home health employment levels have been predicted to increase by 30% between 2014 and 2024.
The University of California-San Francisco was commissioned by the Vitalyst Health Foundation and the City of Phoenix to conduct a survey of Arizona home health agencies in 2015. Most of the agencies surveyed planned to increase employment across job categories during the coming three years (http://vitalysthealth.org). Home health aide was a moderate demand category with half of the responding agencies reporting some difficulty filling positions. Many higher level positions actually had higher demand. The list included positions requiring education only at the associate's level. This can be good news for home health aides who want to advance into other roles in the future. Tuition assistance is a relatively common benefit. Many positions in home health do take more education, but there can be support along the way.