Home Health Aide Training in Alabama: Preparing for a range of services you will provide to elderly and medically vulnerable patients.
Alabama's direct care professionals provide a range of services to individuals who are elderly or medically vulnerable. In some cases, they hold governmental or third party certification. However, this is not always mandatory.
Home health aides typically work in home-based settings, whether public or private. Some work in assisted living or residential care. Alabama home health aides have differing requirements, depending on employment circumstances. Requirements may include training and examination. The training may be carried out on the job. The employee will not need formal job education. However, prospective health aides have the option of enrolling in short formal programs. The program may provide preparation for a relevant certification.
Some employers value third party certifications such as the National Healthcareer Association's Certified Patient Care Technician/Assistant (CPCT/A). A CPCT/A candidate will need formal training or recent work experience.
Some home health aides work as home health aides under Certified Nurse Aide (CNA) status. They may carry out a greater range of nursing-related duties than other health aides. Home health agency work is among the types of employment a CNA can use to keep his or her Alabama registry status active (Nurse Aide Registry Details).
<!- mfunc feat_school ->
Featured Programs:
Sponsored School(s)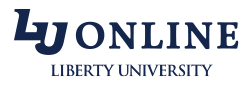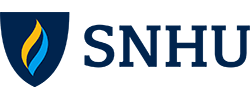 <!- /mfunc feat_school ->
Select an Alabama Home Health Aide Topic:
Job Duties and Employer Expectations
Job duties vary by employer and client. The role can include household chores as well as personal care and basic health-related tasks. Meal preparation and assistance with personal hygiene are among the common tasks. The aide may need to provide client transportation.
Jobs may require moderate lifting ability, for example, the ability to handle weights of up to 30 lbs. The hiring process may include a background check, TB test, and drug screening.
Employers seek more than technical competence. They cite compassion, communication skill, and the ability to handle confidential client information. Residential and assisted living facilities may note that aides will provide positive supportive interaction as well as assistance with specific activities such as mealtime. Aides may receive training in areas such as Alzheimer's or "memory care" to help them work effectively with particular populations.
Working for Medicare/ Medicaid Home Health Agencies in Alabama
Aides who work for Medicare-certified home health agencies must meet governmental standards. Alabama sets its standards at the nationally mandated level: The home health aide must have at least 75 hours of training. He or she must have at least 16 hours of clinical training.
State Employment as a Home Health Aide in Alabama
Some home health aides are employed by the state government. The State of Alabama Personnel Department has posted a continuous announcement for workers who can serve in this capacity (HHA State Employment). The minimum entry-level standard is a high school diploma or GED. Workers can be hired as state home health aides with as little as tenth grade education, however, if they have had sufficient experience working at a health care facility or providing home health services (With Experience). With education at the tenth grade level, the requirement is two years of qualifying related experience; with education at the eleventh grade level, it is one. The hire will also need a driver's license.
Eligibility requires either training or national certification eligibility. Initial state employment is probationary. The individual will need to score satisfactorily on written and clinical examinations; he or she will also need to perform job services competently during his or her six months of probationary employment. A home health aide working for the State of Alabama will have 40 hours of on-the-job training.
The personnel department has noted that individual agencies may set job requirements higher.
Alabama Home Health Agencies
Home health organizations/agencies may be evaluated by governmental and nongovernmental organizations. Accreditation is one indication that a program has met third party standards. The Medicare-certified home health program offered under the auspices of the Alabama Bureau of Home and Community Services is accredited by Community Health Accreditation Partners (CHAP).
The Centers for Medicare and Medicaid Services issues ratings for Medicare-certified home health agencies based on satisfaction surveys and quality metrics (Medicare – Home Health Compare Tool); high ratings are not to be considered an actual endorsement. The following are among Alabama's highly rated home health agencies:
DeKalb Regional Home Health in Fort Payne
Medical Centers HomeCare in Guntersville
D W McMillan Home Health in Brewton
Marion County Home Care in Hamilton
Alacare Home Health and Hospice in Troy
Amedysis Home Health in Fort Payne
Gentiva Health Services in Jasper
Randolph County Home Care in Roanoke
The above organizations may provide a range of services for the homebound.
Salary and Job Outlook
Alabama home health aides enjoy a mean annual wage of $20, 020 (https://data.bls.gov/oes/#/home). The average is somewhat higher in the Northwest Alabama nonmetropolitan area: $22,700. Work setting influences salary. The salary range for state-employed home health aides is currently listed as $20,174.40 – $28,516.80 on the state personnel website.
Alabama home health aide employment has been projected to increase 32% between 2014 and 2024, with 480 job openings a year (Career One Stop Data).
Gadsen and the Anniston-Oxford-Jacksonville metropolitan area have a relatively high percentage of workers employed as home health aides.
Advancement Opportunities
Skills are transferable. Patient care technicians may carry out very basic duties in a variety of settings. Some Alabama patient care technicians, for example, work in dialysis.
Advancement often requires additional education, whether in nursing or in a related therapy or health technician field. Home health experience experience – and positive references – can be valuable, though, in a variety of advanced positions. Some medical centers give their own employees preference for nursing scholarships. Some long-term/ residential facilities promote from within. ResCare, hiring recently for a position in Montgomery, noted that many of their leaders got their start as direct support professionals.
Career Advancement Option: