Verterinarian Career
Explore the world of caring for animals and the multi-faceted role of a veterinanrian
What do Veterinarians do?
Veterinarians are involved in all aspects of animal health. Most veterinarians diagnose and treat sick and injured animals and promote wellness. They perform examinations, interpret lab tests, and spay and neuter pets. They may perform duties equivalent to a range of human health professionals. They may, for example, treat tooth and gum problems or perform surgeries. Increasingly, they are able to help pets overcome serious illnesses like kidney disease and even cancer. They often supervise veterinary technicians who perform more routine medical duties.
Become a Veterinarian…
Veterinarian Resources
Most, but not all, veterinarians work with companion animals. Others work in zoos, doing everything from treating injury to assisting with breeding of endangered species. Some veterinarians are responsible for livestock. They may become inspectors. Their duties can include monitoring the living areas of food animals and making sure that they are sanitary. Veterinarians also inspect animals that are brought across borders, searching for signs of communicable disease. Other veterinarians work in laboratory research. Still others are in the public health arena. Their work impacts human health as well. Among their goals is prevention of outbreaks of serious disease.
Where do Veterinarians Work?
A majority of veterinarians are in private clinical practice. 77% of those in private practice work predominately or exclusively with companion animals. Some offices focus on just one species – calling themselves, for example, cat clinics or bird clinics – while others see pets of various species. 8% of veterinarians work predominately or exclusively with food animals. 6% work with horses. Veterinarians who work with feed animals drive from location to location and spend a lot of time outdoors while small animal practitioners tend to stay at the veterinarian office.
Some veterinarians are employed by governmental agencies, educational institutions, or corporate industries. Some work in laboratories or zoos. Some respond to natural disasters.
<!- mfunc feat_school ->
Featured Programs:
Sponsored School(s)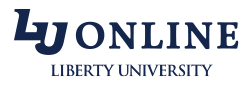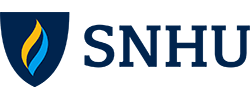 <!- /mfunc feat_school ->
Animal shelter veterinary science is a growing field. Sick or injured animals that were once euthanized at animal shelters are increasingly being rehabilitated.
Veterinarian Training
Veterinarians complete four years of veterinary school. They generally enter with a bachelor's degree, but are sometimes granted admission after just two years of college. Most veterinarians go on to complete an internship. It can be difficult to find a first position without one.
Some veterinarians become board-certified diplomates in a specialty area. This generally entails a residency of three to four years. There are 21 specialties recognized by the American Veterinary Medical Association. Veterinarians may specialize in radiology, pathology, dermatology, or preventative medicine. Those seeking residencies face stiff competition.
Veterinarians are licensed by the board in their state or municipality. All states use the same licensing examination, the NAVLE . Candidates must first take the Qualifying Examination, or QE. There are often state-specific exams as well. These can include jurisprudence (veterinary law) tests and practical skills exams.
Veterinarian Salary and Career Outlook
The mean veterinary salary in 2010 was $92,570, according to the BLS. 80% of vets made between $49,910 and $145,230. The American Medical Veterinary Association reported a mean salary of $67,359 for full-time first year graduates of U.S. veterinary programs (excluding those who were completing advanced education). The average was $71,462 for those in private clinical practice who saw only companion animals. It should be noted that veterinarians earn a much smaller salary while completing post-doctoral training; they do, however, poise themselves for very lucrative positions down the road.
The Bureau of Labor Statistics predicted that jobs for veterinarians would grow much faster than average during the 2008 to 2018 decade. More services are available for pets than ever before: cancer care, dental care, and even hip replacement. Increasingly, people are seeing their companion animals as family members and investing in veterinary care across the lifespan.
To learn more about becoming a veterinarian, you can contact schools that offer pre-med or science related programs. Another option is to take some time to explore additional careers in health care that may peak your interest.
How to Become a Vet Tech - Select Your State