Respiratory Therapy Career
Explore the growing field of respiratory care…
Respiratory therapists work under the supervision of doctors to provide evaluation and treatment to people with breathing difficulties. They may work with patients near the beginning or end of life. A respiratory therapist is often beside a pre-term infant as she takes her first trip from the local hospital to the neonatal ward of a large medical center. The RT will work with other members of the medical team to develop and carry out a treatment plan and modify the plan as the infant's lungs mature.
Respiratory Therapist – Advanced Search
Respiratory Therapy Resources…
Respiratory therapists also evaluate and treat mature individuals who have pulmonary or cardiopulmonary issues; patients may have lung cancer or multiple arterial stenosis; some have survived previous emergencies like heart attack or stroke. In some cases, the goal is to mediate suffering as a person nears the end of his life.
RTs also work with patients at all stages in between. Patients include children and adults with asthma and congenital defects as well as survivors of near drownings and other traumas.
Respiratory therapist job description
Approximately 80% of respiratory therapy positions are in hospitals, but positions can also be found in nursing care facilities and health practitioner offices. Some RTs work in alternative settings, for example, retail firms that sell respiratory equipment.
Among the RT's responsibilities are evaluation and assessment. Duties include measuring a patient's breathing capacity and also monitoring oxygen levels, alkalinity, and other chemical indicators. Assessment can also include interviewing the patient and taking careful note of difficulties.
<!- mfunc feat_school ->
Featured Programs:
Sponsored School(s)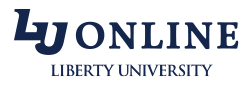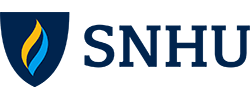 <!- /mfunc feat_school ->
The respiratory care practitioner also carries out the treatment plan. In some cases, this means monitoring and running machine that breathe for the patient. In other cases, the respiratory therapist teaches patients to manage their own breathing, using inhalers and other aids as needed.
Respiratory therapists may move into less traditional roles like case management and respiratory-related health education. Some help people tackle the smoking habit.
What type of education do I need?
An associate's degree is generally the minimum level of education for a respiratory therapist. The Bureau of Labor Statistics notes that opportunities will be best for those with baccalaureate degrees. Program prerequisites may include anatomy, biology, and psychology. Professional courses may include cardiopulmonary physiology, airway management, cardiopulmonary pharmacology, and perinatal care. As students progress through the program, they can expect to spend an increasing amount of time out in the field, putting in supervised clinical hours.
Most states license respiratory therapists; the only exceptions are Alaska and Hawaii. Licensure typically involves passing a national board examination. RTs may take exams through the National Board for Respiratory Care. Click here to read more about licensure for respiratory therapists.
Salary and career outlook for respiratory therapists
The BLS reported a mean wage of $55,200 a year or $26.54 an hour in 2010. Average salary varies some by work setting, but virtually all health care settings (hospitals, nursing homes, and ambulatory care) report an average somewhere between 50K and 60K. Doctor's offices and general hospitals pay a little less than more specialized facilities. Respiratory care practitioners who are employed by colleges or universities or by local government agencies may make above 60K. It takes significant time out in the field to earn these figures. Still, a 2009 report by the AARC put entry-level salaries at $42,078 to $47,297.
There is a lot of regional salary variance, with the Northeast and West coast regions paying above the norm. Some of the Great Lake states are above the mean as well. There is high demand for respiratory therapists, driven by an aging population and by medical advances which allow for early detection. The BLS predicted 21% growth between the years 2008 and 2018. The majority of jobs will be in hospitals, but there will also be job growth in other settings.
Take some time to explore additional careers in health care that may peak your interest.