Recreational Therapist Career
What is a recreational therapist? Is this the right career choice for me?
Recreational therapists use recreation activities as therapy tools to assist people with a wide range of conditions. Some patients have Alzheimer's or other diseases that cause cognitive impairment. Recreational activities can help them maintain a positive outlook and retain cognitive function.
Other patients have mental illness, developmental disabilities, or addictions. Recreational therapy can help them integrate into larger society. According to the American Therapeutic Recreation Association, people with addictions are less likely to relapse if they have healthy outlets to relieve stress.
Become a Recreational Therapist
Recreational Therapy Resources…
Still other patients have acute medical conditions. Patients with injuries are less likely to develop secondary illnesses when they engage in recreational activities. Even cancer patients can benefit. Medical practitioners are more aware than ever of the important mind body connection.
Recreational Therapist Work Setting and Job Duties
The most common work settings are nursing care facilities, hospitals, state government, and community care facilities that serve elderly populations. A number of other settings are possible, including schools and federal agencies like the Department of Veterans' Affairs.
<!- mfunc feat_school ->
Featured Programs:
Sponsored School(s)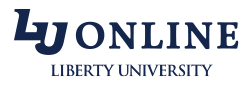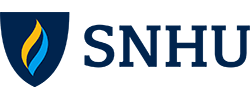 <!- /mfunc feat_school ->
Some recreational therapists travel from site to site as part of their job. They may see clients in home settings. They may also help disabled persons master skills in the larger community, such as, how to get from place to place by bus.
Work setting affects job duties. According to the Bureau of Labor Statistics, recreational therapists in nursing homes and other residential settings are more likely to lead leisure activities that promote general well-being while those in acute care facilities are more likely to rehabilitate patients with specific health conditions.
Therapeutic recreation specialists do not have the level of training in rehabilitation that occupational or physical therapists do. They do, however, sometimes assist patients with rehabilitation needs. If a person has lost function in one side of the body, a recreational therapist can help him learn to carry out recreational activities with the other side of his body. Recreational therapists can also help people master techniques like proper breathing that are important for exercise.
Education for recreational therapists
Recreational therapists may enter the field directly or they may enter with a degree in another field. Courses in recreational therapy are available at all levels. Professionals who want to be certified, though, need education at at least the baccalaureate level. They also need to complete a 480 hour practicum.
Courses in recreational therapy include recreational programming, creative art therapy, project design and evaluation, and psychiatric and physical rehabilitation. Foundation courses include anatomy and physiology, psychology, and medical terminology.
Licensing and Certification
A few states regulate recreational therapists. Practitioners in North Carolina, Utah, New Hampshire, and Oklahoma need to seek licensing. Legislation has been proposed in other states as well.
In most states, credentialing is left up to individual employers. Voluntary certification through the National Council for Therapeutic Recreation Certification can be an asset, but not all employers require it. According to the Bureau of Labor Statistics, certification is often required for employment in clinical settings.
Those entering recreational therapy from other fields need some formal coursework in therapeutic recreation before they can become certified. If they have enough work experience, though, they don't actually need to get a second bachelor's as the requirements may be less.
Salary and Career Outlook
The BLS predicted 15% growth in jobs for recreational therapists during the years 2008 to 2018, while noting that reimbursement issues would impact actual demand. Recreational therapy is considered cost effective because it reduces primary and secondary illness – and because a lot of recreational therapy activities can be carried out in group settings.
The mean salary was $41,440 during the 2010 BLS reporting period. 80% of recreational therapists earned between $23,150 and $60,280. Hospitals paid slightly above the mean, residential and community care facilities somewhat below.
To learn more about becoming a recreational therapist, you can contact schools that offer toxicology or science programs. You may also wish to take a closer look at the recreational therapy certification process. If you are still trying to determine the right career choice, take some time to explore additional careers in health care.