Radiation Therapy Career
What are radiation therapists?
Radiation therapists use radiation to treat cancer patients. They are part of a team which also includes oncologists and radiation physicists. The goal is to destroy cancer cells while leaving nearby healthy cells intact. This requires developing an individual treatment plan for each patient.
Radiation Therapist links
Radiation Therapy Resources…
Radiation therapists have responsibilities at many stages of the treatment process. When the team is first developing the treatment plan, they position the patient, adjust the linear accelerator, and record the process. Later sessions also require the radiation therapist to position the patient and equipment. Additional duties include explaining the procedure to the patient and monitoring her physical condition during treatment. Monitoring is done from a separate room; the therapist uses an intercom and a TV screen. Sometimes radiation therapists also work with the dosimetrist to carry out the more routine medical calculation tasks.
Where are they employed?
According to the Bureau of Labor Statistics, 70% of radiation therapists work at hospitals. 18% work in doctor's offices and most of the remainder work either in outpatient care facilities or laboratories.
The work environment is clean and healthy, but the work requires physical and emotional strength. Radiation therapists generally work with the same patients throughout the treatment process. They should be able to offer emotional support. This requires empathy, but also the ability to step away and not get too wrapped up in what's happening. Some radiation therapy is palliative; the goal is to shrink the tumor and improve the patient's quality of life for as long as possible, and even when the goal is a complete cure, it doesn't always happen.
<!- mfunc feat_school ->
Featured Programs:
Sponsored School(s)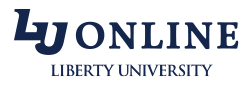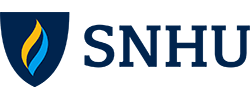 <!- /mfunc feat_school ->
Education and Credentialing for radiation therapists
Students may enroll in certificate, associate, or baccalaureate programs in radiation therapy. Starting in 2015, radiation therapists will need to have a degree at the associate's level or higher in order to be certified through the American Registry of Radiation Technologists (ARRT). Many schools offer degree programs in radiologic science which can also help you to fulfill most of the education requirements for radiation therapists. Candidates who already have a degree will still have the option of enrolling in a post-degree certificate program.
Students do general medical courses like medical terminology at the beginning of the program. Typical courses include oncology principles, care of cancer patients, medical calculations, radiology, simulation procedures, and principles and practices of radiation therapy. Degree programs also include general studies courses as prerequisites or corequisites.
A number of states license the profession. The process typically includes taking a certifying exam through the ARRT. Employers often ask for ARRT certification, even when it's not required by the state. In addition to doing well on the exam, candidates must show that they don't have legal or ethical problems in their background. Continuing education is required for certification maintenance.
Radiation therapists sometimes choose to further their education, and increase their employment options, by studying dosimetry.
Career outlook
Radiation therapists are in demand. The Bureau of Labor Statistics has predicted 27% growth in the occupation between 2008 and 2018. This will bring the total number from 15,200 to 19,400. The increase reflects an aging population, which is more prone to cancer, and also improvements in the safety of radiation treatment.
There is a good deal of variation in employment levels from city to city. The Phoenix metropolitan area employs more radiation therapists than any other city – 580. The highest concentration of workers, though, is in the Gainesville, Florida area.
Radiation therapist salary ranges
The BLS reported an annual mean salary of $78,290 in 2010. Most radiation therapists made between $50,950 and $110,550. Laboratories paid the most, followed by colleges and universities and specialty hospitals. Doctor's offices typically pay slightly more than general or surgical hospitals.
There is some geographic variance in radiation therapy salaries. The list of top paying states may include some surprises. South Carolina, California, and Washington have average salaries above $90,000. New Jersey and Wyoming are not far behind.
Additional Information
To learn more about becoming a radiation therapist, you may wish to explore schools that offer radiologic science degrees. You may also be interested in learning more about then certification and licensure process for therapists across the country. Another option is to explore additional careers in health care whether they be in patient care or another area of health care.