Public Health Nursing Career
Are you considering taking your nursing career to a new level?
Public health nurses are highly trained and multi-faceted RNs. They have the skills to not only provide direct patient care but also improve health at the population level. They may be clinicians, case managers, consultants, liaisons, and educators.
The role of a public health nurse may overlap with that of a community health nurse. A public health nurse, though, is also trained to work on health promotion at the national and global levels.
Become a Public Health Nurse
Public Health Nursing Resources…
Work setting and job duties
Public health nurses may be employed by community agencies, nonprofit organizations, or governmental departments. There are many roles possible. Clinical public health nurses may serve a particular population — for example, homeless women or families of migrant farm workers.
Nurses in these settings offer direct care and also disseminate information, make referrals, and manage case loads. In addition to the more traditional nursing duties — assessing health status and providing treatment — they need to be knowledgeable of community resources and of the needs of the population served. They may encounter children who need screenings and services and parents who have no idea what is available or how to ask for it. Cultural competence is a must, and bilingualism is a plus.
Some public health nurses work for health departments. They may act as liaisons or consultants to prevent or manage population-level threats. Concerns can include disease management (preventing outbreaks of influenza or tuberculosis) as well as responding to acts of violence. Public health nurses may also be a part of the infrastructure that responds to natural disasters like tsunamis. Some public health nurses specialize in public health education.
<!- mfunc feat_school ->
Featured Programs:
Sponsored School(s)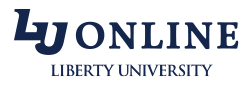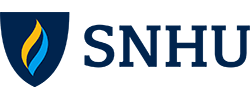 <!- /mfunc feat_school ->
Typical education requirements for public health nurses
Public health nurses have baccalaureate or graduate level education. An accredited BSN program provides some coursework in community and public health nursing. It provides more training in research and evidence-based practice (when compared to an ADN program). Nurses may prepare themselves for broader public health roles — and give themselves more advancement opportunities — by completing a master's degree in public health. There are distance options for working nurses.
The American Nurses Association publishes competency standards for public health nurses.
Public Health Nurse Licensing and Certification
Public health nurses are licensed as registered nurses. Although licensing practices vary slightly from state to state, the basics are the same. Nurses must graduate from an approved RN program and take and pass the NCLEX-RN exam. Continuing education is generally required to maintain licensure.
Some states require nurses to obtain an additional certificate to use the title Public Health Nurse. Typical requirements include baccalaureate or master's level education and coursework in public health.
A master's level RN may also seek voluntary certification as a Public Health Nurse, Advanced. This credential is available from the American Nurses Credentialing Center. A certified Public Health Nurse must have at least a BSN, but there are several options at the master's level; it's acceptable to go for a Master's of Clinical Public Health as opposed to a more advanced nursing degree.
Salary and Career Outlook
The average salary for a public health nurse is $51,000, according to Explore Health Careers, a nonprofit site operated by the American Dental Education Association.
There should be ample career opportunities for public health nurses. The BLS and professional nursing organizations expect that the demand for RNs will be high for years to become. In fact, the BLS predicted 22% growth for RNs between 2008 and 2018. This is partly due to demographic shifts: an aging population and an aging RN workforce.
It is also due to changes in the health care system. Nurses are taking on many roles beyond the traditional ones. The Institute of Medicine has called the public's attention to failures in the health system and the need for a highly educated nursing workforce. Such nurses can work with some autonomy in community settings; they can also collaborate with other professionals in health care reform.
To learn more about becoming a public health nurse, you may wish to explore schools that offer degrees in nursing and public health. You may also be interested in learning more about the certification and licensure process for RN's across the country. Another option is to take some time to explore closely related careers in health care that may peak your interest.