The Psychiatric Technician Career
Learn about the role of a psychiatric technician in today's health care environment…
Psychiatric technicians assist individuals who have mental illness or developmental disabilities. They are most often employed in hospitals or residential care facilities, but a variety of settings are possible, from vocational rehabilitation to correctional institutions.
Job duties vary widely, depending on such factors as the age of patients and whether work is performed in an inpatient or outpatient setting. The technician's education and experience also determine what duties he or she can carry out.
The American Association of Psychiatric Technicians defines psychiatric technicians as mental health workers who have education at the bachelor's level or lower which of course, includes a diverse group of individuals.
Psychiatric technician job duties
Entry level workers, and those with little or no formal training beyond high school, are sometimes called psychiatric aides. An entry level job might involve providing direct care or helping patients with recreational activities. Duties could include taking patients to the shower room or escorting them through the hospital grounds.
<!- mfunc feat_school ->
Featured Programs:
Sponsored School(s)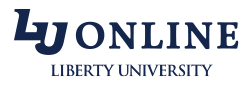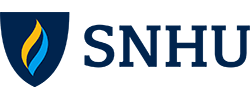 <!- /mfunc feat_school ->
Technicians with more education and experience may be part of the health care team, attending meetings and helping plan and carry out goals. They might be involved in record keeping and admissions. Technicians are often responsible for some basic nursing duties like administration of medication and recording of vital signs. They may provide companionship to children in care or adults who are unable to live independently. This might mean going with them on outings or socializing over a game of Scrabble. Technicians in inpatient and residential facilities do sometimes need to restrain individuals who are self-injurious or violent – this is a duty for which training is provided.
Technicians with the requisite education may perform a limited scope of counseling duties under supervision. In some cases, the job title may include the word counselor, for example, Residential Counselor or Problem Gambling Counselor. Other titles, though, will be reserved by law for those who have graduate education and who have gone through a licensing process.
Certification and Licensing
Rehabilitation technicians are licensed in four states: Arkansas, California, Colorado, and Kansas. Aides are not licensed.
Psychiatric technicians in other states can be certified through the American Association of Psychiatric Technicians. There are four levels of certification. The lowest level requires a high school diploma or equivalency while the highest level requires a bachelor's. Levels 2 – 4 have an essay test with scenarios; there is also an experience requirement.
Some states have their own certification process for workers who carry out particular duties. States may certify behavioral health technicians, for example. Many states certify workers to counsel individuals with substance abuse problems in agency settings; some certify them to work with people with gambling issues or other behavioral problems.
Education and Advancement
Candidates are often given preference if they have at least some college – the BLS notes that the post-secondary certificate is the most common entry point.
A job as psychiatric technician can be a career in itself or a step up to a higher position in mental health. Graduate programs in counseling typically like to see some experience. Some candidates get this experience by volunteering, but paid employment is often an option. If one plans on becoming a technician en route to career as practitioner, it can be a good idea to pursue an academic degree in a social or human services field.
Career Outlook
The Bureau of Labor Statistics reports that the mean wage was $15.08 an hour or $31,370 a year as of May 2011. Work setting is an important factor in determining salary. Technicians in specialty hospitals have the highest average salaries: $47,840. Those in psychiatric and substance abuse hospitals earn an average $34,170 while those in residential facilities (mental illness, mental retardation, or substance abuse) average $24,920.
Jobs for psychiatric technicians and aides are each expected to grow 15% between 2010 and 2020.