Physician Careers
Explore the world of medicine and the multi-faceted role of a physician
Are you interested in pursuing medicine, possibly in going to medical school and becoming a physician? Planning to become a doctor requires educational preparation and career decisions long before you apply to med school, and the possibilities can seem as vast as the academic training.
Become a Doctor / Physician…
Pre-Med / Physician Resources
Types of Physicians and their specializations
There are two types of physicians, a medical doctor (M.D.) and a doctor of osteopathic medicine (D.O.). Doctors of osteopathic medicine place more emphasis on holistic care, preventive medicine and the body's musculoskeletal system. Many D.O.s are general practitioners, working in family medicine or general pediatrics. Specializations are numerous in the field of medicine. Anesthesiologists care for surgical patients and provide pain relief. Pediatricians care for infants and adolescents up to adulthood. Obstetricians and gynecologists specialize in women's health. Psychiatrists are mental health care providers. Surgeons treat disease or injury through surgery, and can also further specialize. Other specializations include cardiologists, dermatologists, gastroenterologists, radiologists, ophthalmologists, or allergists.
What type of education and training do physician's need?
The first step toward becoming a medical doctor is earning a Bachelor of Science degree that fulfills pre-med requirements. Pre-medical students need to complete adequate coursework in the sciences and mathematics. Courses include biology, cell biology, genetics, physics, organic and inorganic chemistry, biochemistry, physical chemistry, calculus, as well as the humanities. You could major in any of these sciences, or declare a pre-medicine major, which is generally intense and designed to prepare you for the Medical College Admission Test (MCAT). Or, if you have earned a bachelor's degree in another field, returning to school for only the courses required to get into medical school, such as additional biology or chemistry courses, is always a possibility.
Applying for medical school…What does medical school consist of?
The next step is actually applying and getting accepted into medical school. Medical schools are highly competitive, as there are limited numbers of medical doctors that can be licensed every year. While the minimum requirement is three years of college, most applicants have earned a bachelor's degree. Some already have graduate degrees in related fields. The Liaison Committee on Medical Education (LCME) is the accrediting agency for medical schools, and the American Osteopathic Association accredits schools offering D.O. degrees. Medical school is four years. The first two years of medical school involve classes in biochemistry, physiology, pharmacology, microbiology, pathology, anatomy, ethics, and law. Most of these two years are spent learning in the classroom and in labs. The second half of medical school involves more working with patients under the supervision of a physician, rotating through family practice, obstetrics and gynecology, pediatrics, surgery, and internal medicine. In this time, med students also learn to diagnose and treat illness and how to examine patients.
<!- mfunc feat_school ->
Featured Programs:
Sponsored School(s)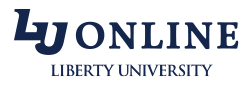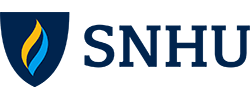 <!- /mfunc feat_school ->
Medical Residency Program…a necessary component to becoming a licensed physician
Before you can be licensed, you must go through the National Residency Matching Program (NRMP) to go through a medical residency program, which is essentially an internship of on-the-job training for physicians. Residency programs are accredited by the Accreditation Council of Graduate Medical Education (ACGME) through the Residency Review Committees (RRC). The application process for residency is usually begun in the third or fourth year of medical school. The NRMP is a private, not-for-profit corporation that matches applicants with program directors, matching up approximately 16,000 allopathic medical school graduates and 15,000 osteopathic doctors each year. The length of residencies can be three to seven years, depending on your specialty. The first year of residency may is generally referred to as an internship. Residents are working doctors who earn a salary, albeit a smaller one than they will earn later in their career. Residencies are known for being times of rigorous work schedules and very long, exhaustive hours for beginning doctors. Nevertheless, it is a time of intense learning and gaining experience. For some sub-specialties, the residency is followed by a fellowship, which entails more training.
Physician Licensure
Licensing is mandatory in all states. Licensing varies by state, but most states require only one year of residency training after medical school to obtain a license. In order to earn your medical license, you will have to pass the United States Medical Licensing Examination (USMLE) or the Comprehensive Osteopathic Medical Licensing Exam (COMLEX). Board certification from the American Board of Medical Specialties (ABMS) is credentialing beyond licensure. Board certification ensures that physicians stay current in their field. Unlike licensure, it is not required, but it is a reflection of commitment to excellence. About 80% of American doctors are board certified by the ABMS.
It's never too early to start planning if your goal is to become a doctor
Physicians need to be studious, highly reliable, good with patients, confident, and committed to constant learning in a field that is always benefiting from research and advancements. Many physicians work long hours, or irregular hours, and need to be on call a set number of hours per week. Physicians must undergo a demanding tenure of education and training, but the salary, respect, and rewards can also be high. If you are interested in medical school, start researching physician specialties now, and get started on required science courses you will need to prepare you. It can be a long but interesting academic journey, and one that will reward you with a career as a medical doctor.
To learn more about becoming a physician, you can contact schools that offer pre-med or science related programs. Another option is to take some time to explore additional careers in health care that may peak your interest.