Physician Assistant Job Description
What is a physician's assistant…is this the right career for me?
Physician assistants, also called PAs in abbreviation, are trained medical professionals who practice medicine under physician supervision. While they are assistants, they are not to be confused with "medical assistants" or other assistants who are less trained and perform more basic tasks. Physician assistants can provide some medical care that was formally only given by physicians. The amount of autonomy they have can vary by workplace and can depend on their education and experience. Generally, they provide physicals, order and interpret lab tests or x-rays, assist in surgery, diagnose and treat illness, set fractures, suture, treat minor injuries, prescribe and carry out therapy, and prescribe some medications.
Where do they work?
Most PAs work in primary care offices, such as in family medicine, pediatrics, or for other general care specialties like geriatrics or orthopedics. However, they can work in any healthcare setting. In some situations they may visit nursing homes, hospitals, or make house calls. Many emergency departments in hospitals and urgent care clinics across the country have turned to hiring physician assistants as well. While they usually work under the supervision of a physician and perform duties delegated to them, in some under funded or rural areas, they may be the primary care provider in the clinic, working with a visiting physician who is not always present.
Become a Physician Assistant
Additional Resources…
Prerequisites for physician assistants
In order to become a physician assistant, you will a degree from an accredited physician assistant training program, and you will have to pass a national certification exam and obtain a license. Accreditation of a PA education program is awarded by the Accreditation Review Commission on Education for the Physician Assistant (ARC-PA). Only graduates of accredited programs are eligible to take the certification exam and obtain a license. As of September, 2010, there were 154 accredited entry-level PA programs in the nation. [Learn more about the National certification process]
Where do I begin with education, training?
The actual educational path toward becoming a PA can be varied. Many students in PA programs already have a bachelor's degree, or are registered nurses or other healthcare workers. The requirements can vary depending on the program, but most entrants will need some healthcare work experience in addition to a bachelor's degree. It is not absolutely necessary that your bachelor's degree be in the sciences, however, most applicants to programs have a degree in psychology, biology, chemistry, life sciences or something similar. If your degree is in another area, you will most likely need to take additional science courses while you are completing a PA program. The average PA program requires 26.5 months to complete. Regardless of your degree, all graduates take the same certifying exam. The first year of coursework will usually cover human anatomy, pathology, biochemistry, pharmacology, physiology, microbiology, medical ethics, as well as lab instruction and clinical training. The second year involves clinical rotations. Clinical training will cover primary care specialties like family care, pediatrics, geriatrics, emergency medicine, internal medicine, orthopedics, radiology, prenatal care, and gynecology.
<!- mfunc feat_school ->
Featured Programs:
Sponsored School(s)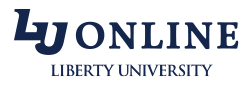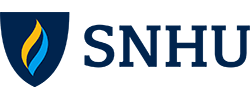 <!- /mfunc feat_school ->
Physician assistant certification and licensure requirements
All states require a license in order to work as a PA. In order to obtain one, you will have to pass the Physician Assistant National Certifying Exam, given by the National Commission on Certification of Physician Assistants (NCCPA). Passing this will make you certified. To maintain certification, you must retake a recertification exam every six years, as well as complete 100 hours of continuing education every two years. Because medical research is always being done and medicine is such a dynamic field, continuing education is an important part of your job as a PA.
Job Outlook and salary info for PA's
The projected growth rate for physicians assistants is 39% for the period from 2008 to 2018, according to the Bureau of Labor Statistics. This mirrors a dramatic growth in healthcare jobs overall. The median income for physicians assistants in 2009 was $84,420, with the top 10% earning over $115,000 and the top quarter earning $99,000. With an expanding aging population, healthcare worker shortages, and the cost-effectiveness of using trained medical professionals to perform work that was traditionally done by doctors, this job will continue to grow and provide a secure career even in times of economic uncertainty. Find the right accredited program for you. Regardless of your education, you can begin your educational path toward a career as physician assistant and reap the benefits of an expanding healthcare job market.
To learn more about becoming a physicians assistant, you may wish to explore schools that offer PA programs. You may also be interested in learning more about the certification and licensure processes for PA's across the country.