Physical Therapist Career
What is a physical therapist? Is this the right career choice for me?
A physical therapist, also referred to as PT, is a health care professional that rehabilitates people with physical disabilities or injuries. Their patients have difficulty with movement, pain, and functioning in their daily lives. Physical therapists work with them to restore the ability to move, to reduce pain and discomfort, and in some instances to prevent disability and loss of mobility. Most work in hospitals or in other health care offices, but they can also work in nursing homes, outpatient clinics, or in private practices. They work with patients of all ages. Their patients could be recovering from sprains, strains, head or neck injuries, or conditions like arthritis, multiple sclerosis, spinal bifida, or cerebral palsy, just to name some examples. They could also be recovering from strokes, surgery, or amputations.
Become a Physical Therapist…
Related Physical Therapist Resources…
What do they do on a daily basis?
The physical therapist evaluates their patients' movement dysfunction, and devises a treatment plan to help them. Their work primarily makes use of therapeutic training and exercise, and sometimes uses special equipment. They work with a team of PTs or physical therapist assistants, and often worth with other professionals, like nurses, social workers, occupational therapists, physicians, or other specialists that the particular patient may need. This type of job does require physical stamina, as they are physically helping their patients perform the exercises, and may move heavy equipment as well. They are often on their feet all day.
Job outlook and salary potential
The average salary for PTs in 2008 was $72,790. Like many health care professions, physical therapist jobs are expected to grow at a rapid pace. The Bureau of Labor Statistics projects a 30% growth rate from 2008 to 2018. Many factors will contribute to the demand, including advances in technology, the aging of the large baby boomer population, as well as increased coverage by insurance companies.
Education and Training Requirements
Education for a physical therapist is important. In fact, even once you have earned your degrees from an accredited institution, continuing education and keeping current with field developments and advances in technology is expected of physical therapists. Physical therapists in today's job market will likely need a master's degree. As an undergraduate, you will to complete a course load heavy in science, including anatomy, chemistry, physics, biology, as well as statistics and mathematics. Completing these courses will be necessary in order to be accepted to a master's program. As a graduate student in physical therapy, you will study more anatomy and biology, neuroscience, biomechanics, exercise physiology, pharmacology, as well as behavioral science courses. Clinic-based classes will also be integral, including medical screening, therapeutic interventions, and diagnostic process. Most masters programs will be two years in length, and doctoral programs in physical therapy are usually three years.
<!- mfunc feat_school ->
Featured Programs:
Sponsored School(s)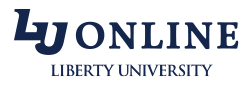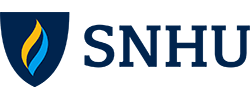 <!- /mfunc feat_school ->
Licensure
Be sure that the undergraduate or graduate educational program you choose is accredited by the Commission on Accreditation of Physical Therapy Education (CAPTE). This commission is affiliated with the American Physical Therapy Association. They accredit both entry-level academic programs as well as some graduate programs. Once you graduate from an accredited program, you will also have to pass the National Physical Therapy Examination and become licensed in your state. State requirements will vary for licensure. Most require a degree and passing the exam, and some will also require continuing education in order to keep your license. This job can be demanding both physically and mentally, and requires a lot of education in order to be qualified. However, it is one that will enjoy growth and security, and could be emotionally rewarding. It is perfect for those seeking a rewarding health care job that requires advanced education, stamina, and working with motivated people.
To learn more about becoming an physical therapist, you can contact schools that offer PT programs. If you are still trying to determine the right career choice, take some time to explore additional careers in health care.