Doctor of Pharmacy
Pharmacists today play a major role in health care…
Many of us are familiar with a pharmacist in the local drugstore, and may have even had important questions about our medications answered. But few realize how the role of the pharmacist has evolved and how important they have become in the health care system. A pharmacist is more than just a prescription provider. They are highly educated and carefully trained. They not only carefully fill prescriptions written by your physician, but are able to knowledgably answer questions about medications.
Become a Pharm D
Pharm D Resources…
The role of the pharmacist is extremely important. They ensure that the correct medication in the correct amount is dispensed, are on hand to answer questions, provide drug information, and work as a liaison between you and the physician. They can monitor a patient's medication tolerance and effectiveness, and can initiate medication changes. Additionally, pharmacists can actually reduce unnecessary costs in health care by ensuring that medications are properly dispensed and renewed.
Options and requirements for education
How do you become a pharmacist? All pharmacists have at minimum a Bachelor of Science degree in Pharmacy. However, requirements have changed in recent years to require a full six years of study post high school. In 1996, most pharmacy schools began to change over to a Doctor of Pharmacy degree (PharmD), which requires four years of study and then an additional two years of pharmacy study. This is now the professional degree for pharmacists. The first two years are generally considered the prerequisite courses, and the remaining four years are part of the professional program. Students who complete the program will be earning a Bachelor of Science in Pharmaceutical Sciences and a PharmD degree simultaneously.
As a pharmacy student, you will take courses in biology, chemistry, organic chemistry, physics, anatomy, physiology, microbiology, biochemistry, as well as in calculus and statistics. Admissions are often competitive and a high GPA is often required. Professional courses include pharmacology (the study of drugs), pharmacognosy (the study of drugs that are naturally occurring), pharmaceutics (includes calculations, preparations, and dispensing), and clinical pharmacy. Further study is also possible. You can also earn a Master of Science in Pharmacy, or a Ph.D. in Pharmaceutical Sciences.
<!- mfunc feat_school ->
Featured Programs:
Sponsored School(s)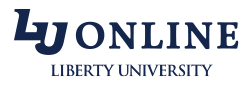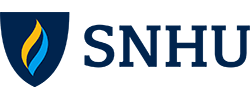 <!- /mfunc feat_school ->
State laws require all pharmacists to be licensed
In addition to a pharmacy degree, all pharmacists require licensure. Specific requirements vary from state to state, so check with your State Board of Pharmacy. However, requirements generally require graduating from an accredited college pharmacy program, gaining internship or hands-on experience, and passing the NAPLEX (North American Pharmacist Licensure Examination). Passing this results in becoming a registered pharmacist (RPh), which is equivalent to a licensure.
Pharmacy career outlook and statistics
The American Pharmacy Association (APhA) is a professional organization that can provide insight to this profession as well as career development opportunities. There are currently approximately 250,000 pharmacists in the country. As a country we spend over $75 billion annually on prescription and over-the-counter drugs. Many states also legally allow pharmacists to provide immunizations, or to be the site immunization clinics and provide public education. This profession will continue to grow as it becomes an important part of drug management in health care As a pharmacist, you can be part of an improved system that works to deliver Americans health care in the most efficient and cost-effective manner. If you are strong in science and pharmacology and interested in benefiting from the booming health care field, consider becoming a Doctor of Pharmacy. But you will need a strong education in science and to pursue six years of study, so get started now in finding the right pharmacy program.
To learn more about becoming an pharmacist, you can contact schools that offer related training programs or learn more by reading the career plan discussion on becoming an Pharm D. If you are still trying to determine the right career choice, take some time to explore additional careers in health care.