Careers in Personal Training
Discover how to become a personal trainer in today's competitive job market…
From reality shows to the local gyms, Personal Trainers have become an ubiquitous part of daily life in our increasingly health-conscious society. These men and women are on the front lines of the fitness movement, bringing American society out of its increasingly unbalanced lifestyle. Consequently, there has never been a higher demand for the services of qualified, licensed Personal Trainers.
Become a Personal Trainer
Personal Trainer Resources…
The day to day life of one of these trained professionals involves scheduling appointments and meeting with clients. These visits can range widely in location, from individual homes to a gym to a residence home environment. After spending enough time in the business, Personal Trainers can customize their client list to suit their individual strengths.
One of the primary training groups for Personal Trainers is the American Council on Exercise, usually shortened to ACE. ACE boasts that they are in fact the single biggest nonprofit fitness education and training organization in the world. They have almost with 50,000 certified professionals who posses upwards of 55,000 ACE certifications. Under the ACE method, potential Personal Trainers must first complete two requirements. First, they must be at least 18 years of age. Secondly, they are required to hold a current certificate for adult CPR and AED. These are fairly simple requirements, allowing students fresh out of high school to step onto the path toward a productive career.
On the pay side of things, Personal Trainers can expect to be well compensated for their services. Of the nearly 228,000 professionals surveyed in 2009 by the Bureau of Labor Statistics, the average hourly wage stood at $16.99, with an annual take-home of just over $35,000. Those just getting their start in the field will earn a bit less, generally just around the $10 per hour mark. But after a few years of service, the pay scale can climb all the way to $29-plus per hour, or over $60,000 annually.
<!- mfunc feat_school ->
Featured Programs:
Sponsored School(s)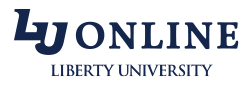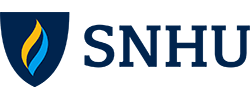 <!- /mfunc feat_school ->
Things are even cushier for ACE-certified Personal Trainers, who can earn as much as $53,000-plus in their early full-time years . Those working part-time can expect to earn just under $20,000 with approximately sixteen hours each week.
Those looking to get their start should visit the ACE website, www.acefitness.org. Students will then be given a step by step guide to gaining the necessary education. The initial step is the costliest, in which potential trainees must first purchase the course study materials. While this may appear expensive at first glance, it's really not much more than students would expect to pay for textbooks and other necessities during their college career. From here, a necessary study period of 16 weeks should be undertaken before registering for the certification exam. ACE has several study aides available which should make this a productive process.
The test itself can be taken in more than 300 cities nationwide, so driving distance shouldn't be much of an issue. Once completed, students will be equipped with the most highly prized certification available to today's Personal Trainers. It's a wonderful way for young men and women to maintain their own fitness while earning a living helping others along the path of health and wellness.
If you feel that pursuing a career as a personal trainer is something that peaks your interest, you may learn more by requesting information from schools that offer personal training programs online or in your area.