Perfusionist Career
Looking for a career as a perfusionist? Learn more about your options…
Perfusionists, or clinical perfusionists, operate and monitor artificial organs that are replacing the function of an organ so that a surgeon can operate on a patient. This artificial flowing of the blood is called extra-corporeal circulation (ECC). Operating artificial blood pumps during open-heart surgery is one such example, artificially doing the heart's work while the surgeon operates on a still heart. Heart attacks, heart failure, respiratory failure, kidney failure, and transplant surgery are all medical situations where ECC may be used. The surgeon connects the ECC to the patient and the perfusionist then monitors and controls the flow of blood from artificial device to the patient. Artificial organs that are currently used include blood pumps, for the heart, oxgenators, for the lungs, or hemodialysis, for the kidneys. Perfusions use sterile tubing and these artificial "organs" so that the surgeon can operate on the failing organs. Administrative duties, such as purchasing equipment, managing the department, or hiring support staff, may also fall under their umbrella of a perfusionist's duties. A perfusionist does not work a typical work week, and many positions will require being on call to respond to emergencies.
Become a Perfusionist
Perfusion Resources…
What type of education will I need to pursue?
Perfusionists are trained health professionals who work as part of a surgical team. They will need to earn a four year bachelor's degree before they can pursue a career in this field. There are a number of perfusionist technology programs, but be sure you choose an educational program that is accredited by the Accreditation Committee for Perfusion Education (AC-PE). This is part of the Commission on Accreditation of Allied Health Education Programs (CAAHEP). You can earn a bachelor's or even a master's degree in perfusion technology. Coursework will cover inorganic chemistry, organic chemistry, physics, human anatomy, human physiology, mathematics and statistics, as well as some humanities and English composition. If you have already pursued a degree in another health care field, earning a certificate in perfusion technology is an option. However, if you are interested in this interesting combination of medicine and technology now, pursue a specialized bachelor's degree and you may increase your job options. As you gain experience, you could earn a master's and pursue teaching in perfusion.
Certification requirements
When you have completed a degree, certification is awarded through the American Board of Cardiovascular Perfusion. The exam covers eleven sections, encompassing anatomy and physiology, pathology, pharmacology, lab analysis, devices and equipment, clinical management, special procedures, quality assurance, special patient groups, monitoring, and catastrophic events and device failure. In order to take the certification exam, however, you will need to complete a cardiovascular perfusion educational program that is accredited, as well as show clinical records of fifty independent clinical perfusions. Recertification is also required every year through continuing education or clinical activity.
Job Outlook
Because the ageing population is quickly growing as baby boomers get older, the number of job opportunities for perfusionists is growing. Additionally, as new methods of treating heart disease defects are developed, cardiovascular perfusionists will also be more in demand. There are many exciting health care careers that can even take you into the operating room and involve you in life-changing procedures, and not all require being a nurse or going through medical school. Consider studying perfusion technology. This job will only grow and likely expand as technology grows.
<!- mfunc feat_school ->
Featured Programs:
Sponsored School(s)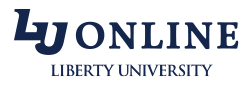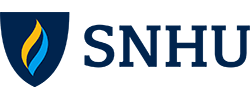 <!- /mfunc feat_school ->
To learn more about becoming a perfusionist, you can contact schools that offer perfusion technology and other related programs. If you are still trying to determine the right career choice, take some time to explore additional careers in health care.