Paramedic and EMT Careers
Interested in becoming an EMT or paramedic? Discover how…
Are you interested in a fast-paced career in health care and being directly involved in saving people's lives? Consider training to become an emergency medical technician (EMT) or paramedic. EMTs and paramedics aide people injured in accidents or who require immediate medical attention, usually arriving after someone has called 911 for help. Sometimes they transfer patients from one medical facility to another, ensuring that their condition is safely monitored during the transfer.
EMT / Paramedic job description
When they arrive at a scene, they quickly assess the situation and the person. They must strictly follow the profession's protocols, determining any previously existing medical condition, providing immediate care and transporting the patient to the nearest hospital or medical facility. During transport, the EMT or paramedic monitors the patient, watches their vital signs and provides needed care until arrival at the medical facility. Once there, they help transfer the patient and report what medical observations they have made and what care they provided. They also must complete paperwork and document what they did, and ensure that any supplies used are replaced and make sure their equipment is ready for another call.
Emergency Medical Technician Certification levels
The National Registry of Emergency Medical Technicians (NREMT) provides certification. You can get certified at five different levels. From beginning to more advanced, these levels are: First Responder; EMT-Basic; EMT-Intermediate/85, EMT-Intermediate/99, or Paramedic. These titles can be slightly different in some states.
The EMT-Basic can assess the patient and provide medical care in transport or at the scene. An EMT-Intermediate and paramedic provide more advanced care at the scene of the accident or en route to the hospital. Paramedics can administer medication, perform endotrachael intubations, interpret EKGs, and handle more medical equipment. Specific interventions that they are legally capable of performing can still vary from state to state, however.
Training and licensure requirements
State requirements vary, but you will need some training and certification and licensure in order to work as an EMT or paramedic. At least a high school diploma is necessary to enter an emergency medical technician training program, regardless of which level you train for. Most training courses take one to two years at a community college or technical school and usually result in an associate degree. Your training has to be within two years of taking the certification exam, and be at a state-approved EMT program. Coursework in these training programs covers topics like emergency skills, patient assessment, trauma, cardiac arrest, airway obstruction, bleeding, fractures, and emergency childbirth, as well as how to use equipment like splints, stretchers, and oxygen delivery systems. You will of course have formal classroom work combined with work in an actual emergency department. The more advanced paramedic training will also cover anatomy and physiology and more complex medical emergency procedures. Licensure, not to be confused with certification is required and is applied for through the state. Most state's require certification, although requirements will vary by state.
<!- mfunc feat_school ->
Featured Programs:
Sponsored School(s)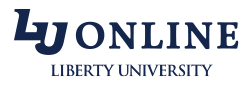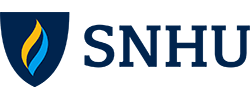 <!- /mfunc feat_school ->
In Depth information on EMT/ Paramedic Licensing and Certification
Emergency medical technicians and paramedics are licensed in all states. In addition to completing your coursework and field training, you will need to take an examination. Many states use the national certification exam administered by the National Registry of Emergency Medical Technicians. It includes a computer adaptive written test. Other municipalities have their own state licensing exam. Licensing also requires passing a state-approved psychomotor or practical skills test. The state may have specific policies regarding things like HIV/ AIDS training. Licensure may be denied on the basis of criminal background or actions against licenses.
States that use the NREMT don't necessarily require that you maintain active certification with the organization. Employers like the U.S. Army Medical Command, however, do ask for that credential.
You will want to become familiar with your own state board early on. There is some difference in the scope of practice from state to state; there is sometimes a difference in the titles used even when duties are quite similar. The NRMET site has links to state licensing boards across the nation.
You will need to renew your licensing periodically, typically every two to three years. During the course of the renewal cycle, you will need to do a bit more education. This can take the form of continuing education units or, in some cases, refresher courses. One continuing education provider is the National Association of Emergency Medical Technicians. Examples of continuing education courses are Emergency Pediatric Care and EMS Safety. The latter focuses on personal safety issues and prevention of on the job injury.
Some states allow you to recertify by taking the exam again and demonstrating that your knowledge is up-to-date. However, there are advantages to taking additional courses. You may want to do a job search through Indeed.com and see what trainings are preferred by particular employers. They may favor advanced life support courses like ACLS, PALS, or PHTLS. And with such an important job, you will want to be the best you can be!
EMT and Paramedic salaries & career advancement opportunities
There is opportunity for advancement as an EMT or Paramedic. If you reach the top-tier of paramedic, you could eventually become a supervisor, administrative director, operations manager, or an instructor, dispatcher, or physician assistant, among other things. The outlook for EMTs and paramedics is good, and projected to grow 9% between 2008 and 2018. The average salary for EMTs and paramedics was $30,000 in 2009, although this can vary greatly depending on their level of training, as well as their geographic location and employer.
This is not a typical job with regular working hours. This work can be more risky, physically challenging, emotionally stressful, and the hours can be irregular and long. Emergency workers are available 24-hours a day, every day of the year, so many EMTs and paramedics work irregular hours and on weekends or holidays. However, this can be an exciting, adrenaline-pumping job that literally saves lives. If you would like to train to be a part of a paramedic team, get started on your education and training now to become an EMT or paramedic.
To learn more about becoming a paramedic or EMT read this article, "Steps to Become a Paramedic and EMT." You may also be interested in learning more about the certification and licensure processes for paramedic and EMT's across the country and the state specific requirements here: "How to Become a Paramedic".
How to Become a Paramedic