Ophthalmologists
Ophthalmologists are highly educated physicians who specialize in caring for the eye. It's true that they do some of the same duties that less educated eye doctors (termed optometrists) do. They may, for example, prescribe corrective lenses and diagnose relatively simple eye disorders like cataracts. However, they also do eye surgery and diagnose complex illnesses that may simultaneously affect the eyes and other body systems.
Become an Ophthalmologist
Ophthalmology Resources
Ophthalmologists may specialize in diseases like glaucoma or cornea disorders. Some choose to specialize in surgical procedures like Lasik and refractive surgery. Others become experts in pediatric ophthalmology. Some ophthalmologists work only in their specialty area, while others see general patients, but emphasize a particular area in their advertising.
Ophthalmologists often go into business for themselves. Some even own their own ambulatory surgical centers. Medscape reported that 27% of the ophthalmologists that they had surveyed had made such investments.
Most ophthalmologists have modest full-time workloads. A majority spend 30 – 45 hours a week seeing patients, Medscape reports. Many spend some time doing other professional or administrative tasks, but it's not necessarily a lot; five to nine hours a week was the most frequent response. Ophthalmologists who worked for others reported spending a little more time on these tasks than those who were self-employed.
<!- mfunc feat_school ->
Featured Programs:
Sponsored School(s)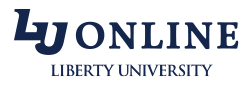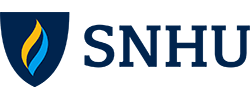 <!- /mfunc feat_school ->
Ophthalmologist Education
Ophthalmologists go through a rigorous education process. Most enter medical school after earning bachelor's degrees. They generally spend four years in medical school, then a few more years completing a residency. The first post-doctoral year is an internship, which focuses on general medical issues. The next three to four are spent developing eye care skill. Some ophthalmologists pursue an additional fellowship so that they can have advanced training in a sub-specialty.
Both medical school admission and residencies are earned through competitive processes. In order to get a desirable residency, medical students go through a process called the match. They attend interviews with facilities that have openings, and both they and the facility rank each other. Getting an ophthalmology residency takes some work. Candidates typically make themselves competitive by doing well on the USMLE licensing exam, getting some health care/ vision care experience, and participating in other research or professional activities. Some make connections by doing an ophthalmology rotation at an outside institution before they complete medical school.
Ophthalmology Licensing and Certification
As physicians, ophthalmologists are state licensed. The process involves taking several examinations as well as passing an ethics and legal screening. Most ophthalmologists are board certified as well. (The latter is not a legal requirement, but can be very important for finding an employer or clients.) In order to be board certified through the American Board of Ophthalmology, an ophthalmologist must pass written and oral examinations. During the oral examination process, candidates are presented with scenarios that simulate those they might encounter in their practice.
Salary Ranges for Ophthalmologists
Ophthalmologists are well compensated. Medscape conducted a 2011 salary/ career report which compared several different medical specialties. According to this study, the median salary for an ophthalmologist was $248,500 – above average for a physician. There was quite a bit of variability in reported salaries. One factor was sub-specialty. The highest compensated ophthalmologists were generally those who specialized in retinal disease.
Geography was also a significant factor. The highest reported salaries were in the Great Lakes, the lowest in the Southwest. Those who were employed in smaller cities earned a little more than those in major metropolitan areas. Those in private practice averaged a little more than those who worked for an employer.
Career Outlook
The demand for ophthalmologists should increase. This increase is fueled in part by changing demographics. As the American population ages, they have more complex vision care needs. Many younger individuals are opting for corrective surgery in lieu of glasses or contacts – that means they have to see an ophthalmologist as opposed to an optometrist.
To learn more about becoming an ophthalmologist, you can contact schools that offer ophthalmology programs. If you are just finishing high school and looking for undergraduate programs, you may consider a bachelor of science degree to ensure you complete all of the prerequisites for medical school. If you are still trying to determine the right career choice, take some time to explore additional careers in health care.