Ophthalmic Medical Assistant Career
Ophthalmic medical assistants work under the supervision of licensed ophthalmologists to provide vision care. They don't write prescriptions, but they carry out many of the tasks that need to be done to make sure the prescription will be right. They test eye muscle function as well as vision. They measure the dimensions of the eyes and the distance between them. They often ask patients questions about their medical history; they may carry out telephone triage as well. They also show patients how to care for eye dressings. They may even assist ophthalmologists with surgical procedures.
Become an Ophthalmic Assistant
Ophthalmology Resources
Ophthalmic medical assistants may work in private practices or large medical facilities. An ophthalmic medical assistant who works for a small practice often has duties in the front office as well. They should be able to instruct patients in filling out government forms. Other duties can include attaching medical codes to procedures, billing clients and insurance companies, greeting patients, and scheduling appointments. Here, customer service skills can be an asset.
With additional training and experience, medical assistants may progress to the level of ophthalmic technician or technologist. Higher level assisting personnel may have advanced duties like teaching patients how to handle contact lenses or taking ultrasound photographs. Some ophthalmic medical assistants specialize in particular duties, for example, assisting with eye surgery.
Ophthalmic Assistant Education, Training, and Credentialing
Some ophthalmic medical assistants receive on the job training, but many employers now prefer to hire applicants with formal training in the field. Programs for assistants may take anywhere from six months to two years; these typically award a certificate. Programs for technicians or technologists include more advanced coursework and may award a degree. Accreditation by CoA-OMP or CMA assures that students will be eligible to sit for certifying exams upon completion of the program. (A medical assistant can opt for an approved independents study program instead, but significant work experience will be required before she can pursue board certification.)
<!- mfunc feat_school ->
Featured Programs:
Sponsored School(s)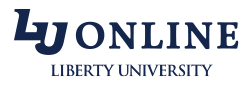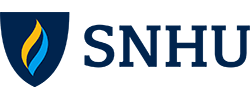 <!- /mfunc feat_school ->
Medical terminology and anatomy and physiology are often among the early courses. These are common to most allied health programs. As the program progresses, students take classes in ocular physiology and pathophysiology and learn how to sterilize equipment, take medical histories, perform tests, and assist with surgery.
Students typically do clinical placement hours toward the end of their program. Some programs do not include clinical placement; these, though, may be geared toward students who already have some experience in the ophthalmologist office.
Voluntary certification is offered through JCAHPO, and is available at different levels: assistant, technician, and technologist. Specialty certification is also available. An assistant does not necessarily need to advance to the technician level to be certified in surgical assisting.
Ophthalmic Medical Assistant Salary
The Bureau of Labor Statistic reports an annual average salary of $29,760 for medical assistants in 2010. (The salary for ophthalmic medical assistants is not reported separately by the national government, although some states collect this information.) Assistive personnel can expect their salary to vary by years on the job as well as credentialing.
Actual earnings may include more than just base salary. Payscale reports (as of January 2012) an average hourly wage, excluding overtime, of $9.91 to $17.90. Total income for ophthalmic assistants, including bonuses and profit sharing, ranged from $21,025 to $43,355.
Higher levels of certification can increase earnings. Payscale reports a salary range of $25,228 to $44,867 for Certified Ophthalmic Assistants. For Certified Ophthalmic Technicians, the reported range is $28,074 to $53,426.
Career Outlook for Ophthalmic Medical Assistants
As the U.S. population ages, there is increased need for eye care services. Job prospects should be good. The BLS has predicted 34% increase in jobs for medical assistants between 2008 and 2018. According to the Colorado Area Health Education Center, job prospects will be best for ophthalmic medical assistants who have formal education or experience, and certification should prove an asset.
To learn more about becoming an ophthalmic medical assistant, you can contact schools that offer medical assisting programs. You may also wish to take a closer look at the ophthalmic certification process for the experienced ophthalmic assistant looking to become a ophthalmic technician or technologist. If you are still trying to determine the right career choice, take some time to explore additional careers in health care.