What is a Medical Transcriptionist?
Discover why becoming a medical transcriptionist may be a great choice for you…
A medical transcriptionist (MT) is a specialist in health care documentation. They listen to dictated recordings made by doctors or other medical professionals, interpret, sometimes edit for clarity, and then transcribe them into reports or documents. Sometimes they may listen to dictation while reading a draft of the dictation created by speech recognition software, and edit the speech on their computer as they listen.
Become a Medical Transcriptionist
Dental Hygienist Resources…
Medical transcriptionist job description
Examples of documents they transcribe could include medical history, physical exam reports, operative or autopsy reports, diagnostic imaging studies, or referral letters. Once they have completed the transcription, they return them to the medical professional who dictated them so they can review and sign the documents or correct any possible errors. Transcriptionists can work in hospitals, clinics, labs, physicians' offices, insurance companies, home health care agencies, or at transcription service offices. Some are self-employed and may work at home. They generally work standard 40-hour weeks, with most of their time sitting at a desk working at their computer. This can be good steady work for those seeking a calmer job in health care that does not involve providing individual care. It can also be stressful though, and require hard work and long periods of concentration. It is important that a transcriptionist have good understanding of medical terminology, physiology, anatomy, pharmacology, and understand language used in diagnostic procedures. Their ability to transcribe accurately is important, as the documents become a permanent part of a patient's record and accuracy is necessary to ensure quality medical care. They must also have excellent English grammar skills, punctuation, and computer and word processing skills.
What type of training and certification do I need?
Many distance learning, vocational or community colleges offer medical transcriptionist training. You can earn a two-year associate degree or complete a one-year certificate program. While neither is required, most employers prefer that you have certification or training. Becoming certified would make you much more competitive and likely earn you a higher starting salary. Ideally, you should choose a transcription program that has pursued voluntary accreditation through the Approval Committee for Certificate Programs (ACCP).
The Association for Healthcare Documentation Integrity (AHDI) offers two certification options: registered medical transcriptionist (RMT) and certified medical transcriptionist (CMT). To take the RMT exam, you must have completed a medical transcription educational program, and you must pass the AHDI level-1 exam. The CMT has an eligibility requirement of two years minimum of transcription experience in acute care, using different dictation types in multiple specialty surgery areas. Because medicine is constantly changing as a result of research and new studies, RMTs and CMTs must also be committed to staying current. Re certification must be completed every three years, and in addition to 30 hours of continuing education. If you know that certification is something that you will be pursuing, you may be interested in reading more about the medical transcriptionist certification process
<!- mfunc feat_school ->
Featured Programs:
Sponsored School(s)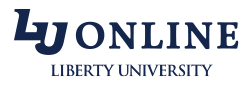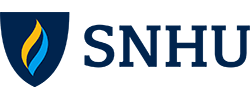 <!- /mfunc feat_school ->
Medical transcription salary
The mean salary according to BLS was $32,600. This job is expected to grow 11% from 2008 to 2018, according to the Bureau of Labor Statistics (BLS). It will likely continue to grow as the growing aging population continues to put demands on the current health care industry. Additionally, electronic documentation that can easily be stored and shared will also contribute to the continued demand for transcription services.
To learn more about becoming a medical transcriptionist, you may wish to explore schools that offer medical transcription programs.