Diagnostic Medical Sonographer Career
What is a diagnostic medical sonographer? Discover the path to a career in sonography…
Sonography uses sound waves to produce medical images for the purposes of diagnosing illness and diseases. Diagnostic medical sonographers operate the equipment, directing the high frequency sound waves toward a specific part of the patient's body. The sound waves make echoes, forming an image that is then photographed or videotaped for the physician to analyze and interpret.
Become a Medical Sonographer…
Medical Sonography Resources…
Duties and responsibilities
In addition to operating the equipment, part of a sonographer's job duties include preparing the patient, explaining how the process works, and taking any pertinent medical history. Their job goes beyond basic equipment operations though. They use their training and knowledge to determine if the images require analysis by a physician, and are responsible for obtaining the best images and choosing which ones to show the physician. Specialization is also possible in sonography. You could specialize in gynecologic and obstetric sonography, which many people may associate with sonography, thinking of ultrasounds. However, you could also work in abdominal sonography, neurosonography, or breast sonography.
Education and training requirements for sonographers
Most sonography programs require two to four years of study. Coursework will cover medical terminology, anatomy, and specialized sonography courses. You will also have hands-on training in operating the equipment. While some employers might prefer a bachelor's degree, you could get started on this career with an associate degree. In fact, CNN has included it in a list of the best-paying jobs for associate degrees.
RDMS certification
You do not need to be licensed to work as a sonographer, but voluntary certification by a nationally recognized certifying body is ideal. Be sure to choose an educational program that is certified by CAHEEP, so that you will be eligible for certification once you have earned enough work experience.
<!- mfunc feat_school ->
Featured Programs:
Sponsored School(s)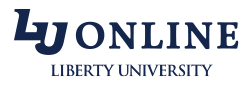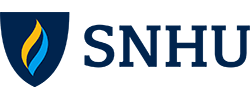 <!- /mfunc feat_school ->
The American Registry for Diagnostic Medical Sonography (ARDMS) offers certification to those eligible by passing an exam. Certification would make you a registered diagnostic medical sonographer (RDMS). There are also specialty examinations for the abdomen, breast, fetal echocardiography, neurosonology, and obstetrics and gynecology. In order to become certified, you will have to pass the sonography principles and instrumentation exam, as well as a specialty examination. An exam to become a registered diagnostic cardiac sonographer is also offered by the ARDMS. Requirements for the exam will vary depending on which specialty exam you choose, but you will need to be a graduate of an accredited educational program or provide a copy of your bachelor's degree.
Career outlook for medical sonographers
The mean annual salary was $63,010 in 2009. Like many health care jobs, this is one that is projected to continue to grow for many years. If you are interested in a stable career in health care, consider looking into medical sonography programs and get started on your associate or bachelor's degree. You could have a long-term career as a sonographer ahead of you, or advancement possibilities in consulting, sales, or as a lead sonographer or director of an ultrasound department. Start your education today, and find where this path can take you.
To learn more about becoming a diagnostic medical sonographer, you can contact schools that offer sonography or related programs. Another option is to take some time to explore additional careers in health care that may peak your interest.