Medical Illustrator Career
Are you an artist looking for a practical career, with stability, in a growing industry? Consider medical illustrating. We often take for granted the visual communication that is used in life science textbooks, medical offices, or informational pamphlets in the doctor's office. But illustration actually plays a large role in medical education, research, marketing, and communication.
What are medical illustrators?
Medical illustrators are professional artists who are trained not just in art but in life sciences. They can work with physicians to produce illustrations for publication in textbooks, illustrate for scientific journals, work in advertising, or create films or instructional videos. With the growing field of computer graphics, the field has even more possibilities. Processes that require a microscope to view can be enlarged and easily seen through computer animation or illustration. And as the public is also taking a greater interest in understanding their medical problems and being pro-active in managing their health, illustrations and computer graphics are becoming an important part of educational information.
Become a Medical Illustrator
Medical Illustration Resources…
Where do they work?
Many medical illustrators are self-employed. According to the Association of Medical Illustrators, almost half of medical illustrators work for themselves. However, as a medical illustrator you could work in a hospital, clinic, research institution, medical school, law firm, ad agency, or medical publisher. Advancement opportunities include managerial or administrative positions, becoming a business owner, faculty member, or director. Illustrators can further specialize, either by subject or by media. For instance you could specialize in ophthalmology or cardiology, or you could specialize in computer animation or in model-making.
Education and training for medical illustrators
How can you become a medical illustrator? Because this is a highly trained career, you will need to earn a bachelor's degree and study science as well as art. The educational path toward this career is extensive but also flexible. A major in art and minor in biology are ideal, though you could also major in biology and take art courses. Whatever you choose, be sure to study biology or zoology, anatomy, physiology, cell biology, chemistry, as well as courses in painting, graphic design, illustration, color theory, and computer graphics. Most medical illustrators then earn a master's degree from a graduate program focusing on medical illustration. There are four programs in the country that are accredited by CAAHEP (Commission on Accreditation of Allied Health Education Programs). Because there are so few, these programs are competitive. Coursework at the graduate level covers basic science in anatomy, physiology, embryology, pathology, microanatomy, and neurotomy. Advanced applied art courses include medical illustration, photography, 3-D modeling, web design, and interactive media. Some in the field pursue a PhD in a field of science or education.
<!- mfunc feat_school ->
Featured Programs:
Sponsored School(s)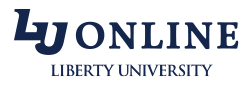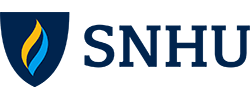 <!- /mfunc feat_school ->
Certification and salary
Certification as a medical illustrator (CMI) is possible through the Board of Certification of Medical Illustrators. Certification will assure your clients that you are professionally skilled and up to date with the latest in medical illustration technology. The certification exam will cover ethics, illustration skills, ethics, business, and science. Recertification is required every five years.
The salary can also be very good. Based on a survey conducted in 2006, the average starting salary is about $44,000 to $55,000, and CMIs with more experience can make closer to $74,000. Self employed CMIs can make up to $225,000. The field is competitive, and the training is extensive and reaches broadly into different disciplines. But this could be a very interesting and rewarding career for artists who are also good students of science and interested in life sciences.
To learn more about becoming a medical illustrator, you can learn more by reading the career plan discussion on becoming a medical illustrator. If you are still trying to determine the right career choice, take some time to explore additional careers in health care.