Massage Therapy Careers
Interested in becoming a massage therapist? Discover how to get started…
Massage therapists use massage to help clients reduce stress, recover from injury, or improve their health. The practice is classified as complementary and alternative medicine. Although many massage therapists work in recreational settings, others are in health care facilities. They may work in cooperation with physical therapists, chiropractors, and even medical doctors. The National Institutes of Health notes that there is research showing that therapeutic massage can improve immune function and help hormonal balance.
Massage Therapy – Advanced Search…
Massage Therapist Resources…
In the U.S., most massage therapists are adept at Swedish and deep tissue massage. They may choose to complement these practices with other modalities; there are more than 80 types of massage. Massage therapists may also specialize in working with different age groups – for example, newborns or the elderly. Some massage therapists study prenatal massage.
More than half of massage therapists are self-employed. Many work part-time for employers like physical therapists' offices or spas. A number of work settings are possible. Increasingly, corporate settings are offering on-site health programs to improve morale and keep their employees healthy; sometimes they hire massage therapists. Massage therapists can expect to work more hours as they build a clientèle.
What are the education requirements for massage therapists?
States generally set minimum education standards for massage therapists. Programs are usually required to include, at the minimum, 500 hours of class instruction. Some states set the bar higher, requiring 650 – 700 hours.
<!- mfunc feat_school ->
Featured Programs:
Sponsored School(s)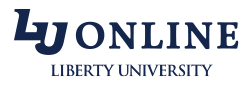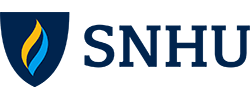 <!- /mfunc feat_school ->
Massage therapists learn physiology and pathophysiology. They become adept at determining what conditions particular massage techniques may be useful for – and also when they're counter-indicated. Kinesiology – the science of movement – is another part of the foundation. Massage therapists also get an introduction to professional ethics and the practicalities of being in business. As the program progresses, they spend more time doing supervised practice.
It is important to research massage therapy schools and programs to make sure the education meets licensing requirements in your state as well as making sure that the program is operating legally. To gain a better understanding of the license requirements in your state as well as schools offering massage therapy programs use a resource like Massage Therapy School: Choosing the Right Education
Licensing and Certification
As of 2009, 42 states issued licenses for massage therapists. Licensure generally involves education, examination, and demonstration of ethical/ professional fitness. Some states use their own licensing exams. Others use national exams available through the National Certification Board for Therapeutic Massage and Bodywork or the Federation of State Massage Therapy Boards. In most cases, candidates can select either of the two credentialing agencies.
Massage therapists can choose to take a credentialing exam even in cases where it is not state mandated. This signals professional competence and is valued by employers and clients alike.
Massage therapy salary and career outlook
The average massage therapist salary (as of May 2010) was $34,900. Those at the 10th percentile of the salary scale earned $17,970, those at the 90th, $69,000. This assumes full-time work. The actual hours worked are quite variable; many massage therapists work part-time. (When travel and set up time are taken into account, though, a full-time schedule might include only 15 hours of actual hands-on therapy.)
Among the highest paying employers are nursing care facilities, junior colleges, and hospitals (especially specialty ones). However, these settings employ relatively few workers. The majority of massage therapists are employed in personal care facilities, health practitioners' offices, or travelers' accommodations like hotels.
Self-employment offers the possibility of higher earnings – at least to the adept and established therapist. Explore Health Careers, a nonprofit site operated by the American Dental Education Association, notes that the average hourly fee for massage is $58, but that some high-end establishments charge in the $75 to $90 range.
There are more massage therapists in some parts of the country than others. The Bureau of Labor Statistics notes that there are more opportunities in metropolitan areas and in tourist destinations. Nevada, Hawaii, and Washington have the highest concentration of massage therapists – more than one person per thousand is employed as a massage therapist in these states. Oregon and Vermont rank just behind.
To learn more about becoming a massage therapist, you may wish to explore schools that offer massage therapy training. You may also be interested in learning more about the the licensure processes for massage therapist across the country.