Licensed Practical Nurse (LPN / LVN)
LPN job description…what is a licensed practical nurse? What do they do on a daily basis?
Licensed Practical Nurses are some of the most sought after members of the medical community. Their gifts for patient interaction and quick action make them the eyes and the ears of hospitals and clinics all across the nation. While doctors and registered nurses are often considered to be the foot soldiers in the campaign against illness, it is the licensed practical nurses who truly serve in the front lines. At the end of the day, LPN's have more regular contact with patients than almost anyone else. They perform all sorts of necessary duties, from the taking of vital statistics to the preparation of injections and other medications.
Become a Practical Nurse
Additional Nursing Resources…
Besides these duties, LPN's will also spend a great deal of time ensuring the comfort of their patients. Whether it's helping them dress, bathe, take walks or serve food, they deal specifically with the day to day comforts of those in their care. LPN's also perform the vital task of data collection. Heart rates, bodily functions, and other readings are all logged and reported to the attending physicians. Depending on their work environment, LPN's will also perform such clerical tasks as setting appointments, assisting with insurance matters, and dealing with the relatives of those in their care.
Where do practical and vocational nurses work?
There are several different branches of the medical community in which an LNP may earn their keep. Hospitals, clinics, nursing homes, educational institutions, and even home healthcare services all have a need for these individuals.
LPN training and certification
Incredibly, the training program for LPN certification is quite brief. Curricula are available at technical colleges across the nation, many of which can be completed in as a little as a single year. This is a notably short span, especially when compared with other careers in the medical field. Most of these programs feature a combination of classroom activities and firsthand experiences in an actual medical facility under the supervision of trained professionals.
<!- mfunc feat_school ->
Featured Programs:
Sponsored School(s)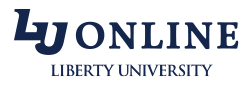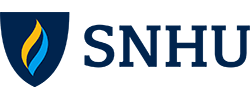 <!- /mfunc feat_school ->
After completing the required courses, aspiring LPN's will be required to pass a certification test. Known as the National Council Licensure Examination (or NCLEX-PN), it is usually taken with computer based testing software. The exam covers four specific areas: Health promotion and maintenance, safe and effective care environments, as well as physiological and psychosocial integrity. These four key areas help ensure that only the best and brightest students come into contact with the patients in the modern healthcare system.
Job Security and Employment Outlook
As is the case with so many healthcare relate occupations, the demand for Licensed Practical Nurses is rapidly outpacing the supply. This is a good thing for newly christened LPN's, as employment should be relatively easy to find. According to a studying conducted by the Bureau of Labor Statistics in May of 2009, there were an estimated 728,670 licensed individuals at work in the United States.
The news gets even better, though. The BLS classifies the Licensed Practical Nursing field as "projected to grow much faster than average." Specifically, their data indicates that the employment pool could swell to as much as 909,200 by the year 2018. That's a growth of over twenty percent. Keep in mind that this was projected during one of the toughest economic crises our nation has ever seen. If the field can survive the tough times of 2009, who can tell how strong it will be by 2018?
Besides the job security and personal fulfillment, there is another reason to be excited about entry into the LPN field. Simply put, it's the money. The average LPN earned just under $41,000 st the time of the aforementioned survey, which puts their hourly wages at $19.66. Those with a few years under their belt can expect to draw closer to $55,000 annually, or about $26.50 each hour. Starting wages for recent graduates are still respectable, with sums of over $16 per hour and nearly $34,000 per year.
So, when all is said and done, Licensed Practical Nursing looks to be one of the most stable, best paying, and most rewarding careers a young student could possibly find. To learn more about becoming an LPN or LVN, you can contact schools that offer practical nursing programs. If you have not decided if this is the right career choice for you, take some time to explore additional careers in health care.