Hospital Maintenance Engineer
Hospital maintenance engineer job description…what do they do on a daily basis?
Hospital maintenance engineers are responsible for maintaining the extensive heating, air-conditioning, refrigeration, and ventilation systems in hospitals. The equipment they operate includes boilers, air-conditioning equipment, diesel engines, turbines, pumps, condensers, generators, and compressors. They start up, regulate, shut down, or repair this equipment. They manually operate equipment, make adjustments, and regularly check safety devices. It is their responsibility to ensure that all of these systems are operating not just correctly, but also efficiently and safely. Routine maintenance is part of the job, such as replacing filters, lubricating moving parts, and checking air quality of the ventilation systems. Some other duties could include minor welding, minor plumbing and electrical repairs, and minor carpentry repairs to walls, roofs, windows, or ceilings. In this job you could wind up working independently or as part of a crew. You will also need to be able to work off hours or on shifts that can include holidays, nights, or weekends. Because a hospital never closes, there must always be maintenance workers on staff just as there are health care providers.
Become a Hospital Maintenance Engineer
Hospital Maintenance Engineer Resources…
Education and training requirements
You will need at least a high school diploma. Training is generally acquired through on-the-job training as an apprentice or through vocational training. Apprenticeship can last four or more years, and can include job-training as well as classroom training. As the equipment becomes more and more complex, vocational training is becoming more important. You will need a willingness to continually learn about new equipment and to keep up with technology.
Licensure
Licensure depends on your state, but some may require you to apply for a license before you work as a stationary engineer or boiler operator in a hospital. There are a few different levels of licenses, and the top-level is able to run a large facility as a hospital, supervise employees, and operate and manage all of the equipment. You will need several years of work experience before you can take on this role. Be sure to look into the International Union of Operating Engineers for additional details about licensure. Many community colleges offer preparation courses for stationary engineering licenses. Curriculum can include instruction to air conditioning and refrigeration, introduction to electricity, hot water boilers and hydronics technology, and steam boilers and operation.
Job outlook for hospital stationary engineers and boiler operators
Job growth is not projected to be as fast-paced for hospital stationary engineers as for other employees in the health care sector. However, according to the Bureau of Labor Statistics (BLS), the largest growth will be in places like hospitals, where the need for absolute precision in temperature and other controls is particularly important. Annual salary for stationary engineers and boiler operators in medical and surgical hospitals was $52,710 in 2009, per BLS. If you are interested in this type of work, working for health care, an otherwise growing sector, could be an excellent choice of employment.
<!- mfunc feat_school ->
Featured Programs:
Sponsored School(s)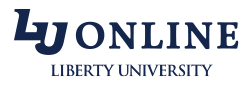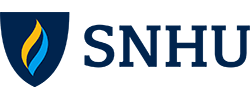 <!- /mfunc feat_school ->
To learn more about becoming a hospital maintenance engineer, you may wish to explore schools that offer relevant vocational programs. You may also be interested in learning more about the licensure process for stationary engineers across the country or explore other options for a career in health care.