Home Health Aide Job Description
Home health aides provide basic services to elderly, ill, or disabled persons. They travel to their patient's own homes or to a nursing care facility. In many cases, their care is a big part of what allows a person to continue living in her own home and not have to move to a nursing home or other restrictive setting.
Becoming a Home Health Aide
Home Health Aide Resources…
Duties vary according to client needs, but some require health training – this is what distinguishes a health aide from a personal care aide. Home health aides take vital signs. They assist patients in moving from the bed to the bathroom and/ or change bedpans and garments. They can administer basic medications. With additional education, they may operate equipment like ventilators. Sometimes they drive patients to and from medical appointments. They may assist them in purchasing groceries and preparing meals; the meals may need to follow specific dietary guidelines.
Some job duties are less clearly therapeutic. The home health aide may need to change the sheets, for example, or assist with grooming. The aide is in regular communication with a case manager or other supervisor; documentation is a part of the job.
Work conditions vary a good deal. Some home health aides work one-on-one with clients who are in need of round the clock care. They may be scheduled for either night or day shift. Others travel from house to house several times during each workday.
<!- mfunc feat_school ->
Featured Programs:
Sponsored School(s)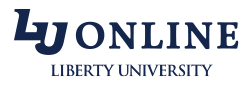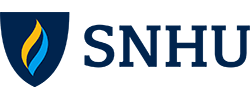 <!- /mfunc feat_school ->
Some houses are clean, and some patients very friendly. However, the aide may also walk into dirty houses, and face situations where there has been neglect. Some patients will be depressed or unable to communicate; they may not have long to live. Home health aides should have empathy, but also know how to take care of their own needs. This may require some ability to keep emotional distance.
Education and Credentialing
Home health aides have educational requirements, but they are lower than those of most health careers. Classes are focused specifically on the duties at hand. A high school diploma is not necessarily required for training or employment (though some employers prefer or even require one).
Educational requirements are set by both federal and state agencies. Click here to find requirements specific to your state. Many home health aides work for Medicaid or Medicare. These agencies require a certification or competency exam. Generally, 75 hours of training is required beforehand. Some states set standards higher than the federal government. The state may have its own exam or may use the certification exam provided by the National Association for Home Care and Hospice.
There are different routes into the profession. Some people start out as personal care aides and opt for additional training to become home health aides.
Training is often available through the agency that does the hiring. Topics include providing basic health care, recording vital signs, handling emergencies, and preparing food for people with special dietary needs. Workers with related certifications (for example, Certified Nursing Assistant) may be able to work in home health without additional certification.
Salary and Career Outlook
Home care is one of the ten fastest growing careers in the U.S. The Bureau of Labor Statistics predicted that jobs for home health aides would grow by an astounding 50% between 2008 and 2018. This could take the total number employed from 921,700 to 1,382,60.
The average wage is $10.46 or $21,760 per year. 80% of home health aides earn between $7.84 and $14.13 an hour. Experience is a significant factor in determining earnings. Workers who stay with an agency may see their hourly wage go up significantly over time. There is also some regional variance in salary. Alaska and Connecticut have average wages above $14 an hour. Massachusetts, Rhode Island, and Vermont are in the $12.50 to $13.00 range
To learn more about becoming a home health aide, you can contact schools that offer patient care related programs. If you are still trying to determine the right career choice, take some time to explore additional careers in health care.
How to Become a Home Health Aide - Select Your State