Dialysis Technician Job Description
Learn what a hemodialysis technician is and how you can make a positive impact on patients in need…
A hemodialysis technician performs dialysis treatments for patients with kidney disease. Dialysis is necessary when the kidneys are unable to remove excess waste and toxins from the body. Dialysis essentially does what the kidney no longer can. In the process of dialysis, the patient is connected to the machine by a tube, which draws out blood, cleanses it, and returns it to the patient. It must be performed for three to four hours several times a week. The technician operates the dialysis machine and also monitors the patient during their treatment. They also prepare the patient, take their vitals, and record any important notes. While they work under the supervision of a registered nurse (RN) or other medical professional, they spend the most time with dialysis patients than any other professional, enabling their patients the fullest life possible despite renal/kidney failure. Additional duties include maintaining the equipment, making sure it is running properly and is kept clean and sterile. They work in hospitals, home dialysis programs, or out-patient facilities.
Become a Hemodialysis Technician
Hemodialysis Technician Resources…
What kind of training or do I need to become a dialysis tech?
You can enter this profession with a high school diploma and get on-the-job training. However, it is ideal to enter a training program or associate degree program that will better prepare you for this job. These can range from short courses over a few weeks, to year-long programs. Most training programs will include both classroom instruction as well as clinical experience. Coursework will cover venipuncture, renal anatomy and physiology, dialysis equipment, instructions for monitoring vital signs, and warning signs of complications. Be sure to pursue a training program that is approved by the Board of Nephrology Examiners Nursing and Technology (BONENT) to ensure eligibility for certification.
Dialysis Tech Resources…
Related Careers
Dialysis Technician Certification
Should you become certified as a technician?
Once you have completed a program, think about pursuing certification. The Board of Nephrology Examiners Nursing and Technology (BONENT) offers an exam to become a certified hemodialysis technologist or technician (CHT). The exam covers patient care, machine technology, water treatment, dialyzer reprocessing, and education and personal development. To be eligible to take the exam, you will need a high school diploma, one year of experience in nephrology, and proof of completion of an accredited dialysis course. Certification must be renewed every four years. In order to recertify, you will need to earn 40 hours of continuing education, or retake the exam.
Hemodialysis Tech Pay and Job Outlook
According to payscale.com, the average salary for a dialysis technician is $24,802 to $33,766. Like many healthcare jobs, this is expected to grow as the number of Americans with kidney failure grows, and the aging population swells. If you are interested in a job in healthcare, like technology, and enjoy working with people, this may be a great career path for you. Find an accredited training program and get a head start on a healthcare career with potential.
<!- mfunc feat_school ->
Featured Programs:
Sponsored School(s)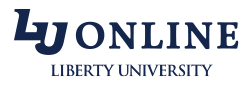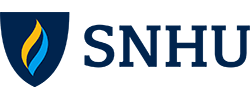 <!- /mfunc feat_school ->