Geriatric Care Managers
Looking for a career in geriatric care management? Learn more about your options…
Otherwise known as GCM (geriatric care manager), these health and human services specialists help families care for their aging loved ones. They are trained in care management, and also in nursing, social work, gerontology, and psychology. The patients they assist may be suffering from Parkinson's, Alzheimer's, dementia, or may have other chronic needs or disabilities. They are essentially guides for the patient's family, navigating the world of health care to ensure that their loved ones receive the care they need. Some of their duties include assessments to determine the needs of the patient, assisting in finding in-home help, providing elder care, offering crisis intervention, acting as a connection between families and the patient, as well as reviewing legal or financial issues and making referrals to specialists and other resources.
Become a Geriatric Care Manager
Career Plan: How to Become a Geriatric Care Manager
Schools Offering: Nursing Programs
Geriatric Care Management Resources…
Do I need to have nursing experience before I can be a geriatric care manager?
A GCM usually needs a bachelor's degree of science in nursing, or even a master's degree. A nursing degree with experience in gerontology is a good start to this career, and a master's will be required for higher level positions. But what is your first step? You will first need to find the best nursing program for you. Whether you earn an associate degree in nursing in two to three years, or a bachelor's of science in nursing, you are eligible to graduate and become a licensed nurse (RN). Once you earn your degree, the next step is to pass your state's NCLEX exam, which stands for the National Council Licensure Examination, and is given by the state board of nursing.
National Academy of Certified Care Managers (NACCCM) – Certification
Once you have earned your degree and gained a bit of employment experience in this nursing field, consider certification. Certification in nursing specialties is generally voluntary; however you should pursue it if you are serious about a career as a geriatric care manager. Certification demonstrates to potential employers and patients and their families that your nursing knowledge is on par with national standards and that your skills are also current with medical care as it continually advances and changes. Certification is done through the National Academy of Certified Care Managers (NACCCM). Eligibility requirements to sit for a certification exam requires a nursing degree, as well as a minimum of two years of full-time experience as a supervised care manager, and two years of work experience in the field of nursing, counseling, or care management. If you have an associate's degree or an RN diploma, or a bachelor's in a non-related field, you will need two years of work in care management, and four years of work experience in nursing or care management, within the last ten years. The exam is available twice a year, offered throughout the country.
Joining the professional association, NAPGCM (National Association for Professional Geriatric Care Managers) is also a good step toward this career. Through professional associations you can easily keep yourself up to date with professional conferences, continuing education opportunities, and find out more about certification and job opportunities.
<!- mfunc feat_school ->
Featured Programs:
Sponsored School(s)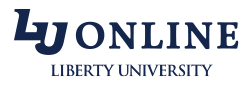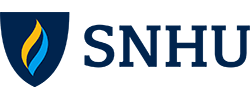 <!- /mfunc feat_school ->
Job outlook
Nursing and health care are well known to be growing rapidly. This growth can provide you with career options and job security even in times of economic downturn. Additionally, because the national's ageing population is rapidly growing as the baby boomer population grows older, the need for geriatric care managers will grow at an even faster rate than that of the typical RN. The average salary for a geriatric care manager starting out ranges from $34,000 to $44,000, and can jump to $44,000 to $54,000 after ten years of experience. That, coupled with the expected growth, and you can have a promising career. If you think geriatric nursing is a specialty that interests you, get started on your degree and work experience and you can pursue a care manager role.
To learn more about becoming a geriatric care manager, you can contact schools that offer gerontology, nursing, and other related programs. If you are still trying to determine the right career choice, take some time to explore additional careers in health care.