Forensic Nurse Career
Learn about the role and responsibilities of Forensic Nurses in today's volatile health care arena…
Forensic nurses have specialized health knowledge and specialized legal knowledge as well. They are often called upon to examine victims of assault. Victims of abuse – from children to the very aged – may also come under their care.
Become a Forensic Nurse…
Nursing Resources…
Forensic nurses treat minor injuries. They use special instruments to detect aberrations like bruises under the skin; this gives them a sense of the degree of force or violence used. They may collect other evidence like hair or blood. Other specialized equipment helps them document injuries for later court proceedings. These highly trained nurses also participate in the interview of the victim, working alongside legal authorities and other team members. They give emotional support to victims throughout the process. They are frequently asked to testify in court.
Forensic nurses also examine victims of other traumas, from accidents to shootings. Some work as death investigators. They also work with those suspected of crimes. Forensic nurses are employed at general hospitals and medical centers and also at psychiatric institutions or correctional institutions.
Education requirements
In order to become a registered nurse, a person needs at least an associate's degree; a bachelor's degree is increasingly becoming the standard. There is no legal requirement for education beyond the initial degree. In order to get a job as forensic nurse, though, an RN will need some combination of nursing experience and formal training or education. Most nurses spend some time in more traditional settings before transitioning into forensics. It can be useful to have experience caring for trauma victims in an emergency ward. While working in the field, the nurse can begin to take continuing education classes or enroll in a degree program.
<!- mfunc feat_school ->
Featured Programs:
Sponsored School(s)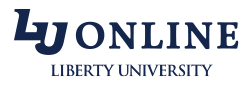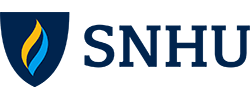 <!- /mfunc feat_school ->
Nurses now have the option of earning a master's or even a doctorate in forensic nursing. Graduate programs typically include internships which provide extended practical experience. As advanced practitioners, nurses with clinical nurse specialist certification in forensic nursing can take on expanded duties.
Certification and Licensing
Forensic nurses are educated first as registered nurses. They do specialized training in forensic nursing later. After completing an accrediting program, passing the NCLEX-RN, and fulfilling application requirements, a person is licensed as an RN. No additional licensing is required to work as a forensic nurse. Certification may, however, bring added credibility, not just in an employer's eyes but in the court's.
There are several sub-specialties in forensic nursing. Many nurses pursue sexual assault nursing certification. A nurse may be certified as a Sexual Assault Nurse Examiner (SANE) – Adult and Adolescent (SANE-A) or Pediatric (SANE-P) through the International Association of Forensic Nurses (IAFN). An examination is required as part of the certification process.
The American College of Forensic Examiners International offers a Certified Forensic Nurse credential. In order to be eligible to take the exam, an RN must have three years' nursing experience and must have completed an education program in forensic nursing.
There are other certifying agencies with slightly different experience requirements. Several states have state-specific certifications for those involved in the examination of sexual abuse victims. Individual employers may also have different preferences with regard to certification.
Forensic Nurse Salary and Career Outlook
According to the Bureau of Labor Statistics, the mean salary for a registered nurse is $32.56 an hour or $67,720 a year. Advanced practice nurses (with graduate degrees) earn well above the mean. Nurses with specialized training tend to earn more than those without. Many forensic nurses have the opportunity to increase their earnings by being on call.
Forensic nursing represents a relatively recent evolution of the nursing field, but organizations like American Forensic Nurses report that it is gaining momentum. The demand for nurses with specialized training in forensics is expected to be high.
To learn more about becoming a forensic nurse, you may wish to explore schools that offer degrees in nursing and closely related fields. You may also be interested in learning more about the certification and licensure process for forensic nurses across the country.