EKG Technician Job Description
What is an EKG technician? Discover the benefits of becoming an EKG tech in a rapidly expanding health care job market
EKG technicians are noninvasive technicians who specialize in electrocardiography. They are also known as cardiographic technicians or electrocardiograph technicians.
An electrocardiogram, or EKG, monitors a patient's heart by tracing electrical impulses given by the heart. The technician attaches electrodes to the chest, arms, and legs of the patient, and then controls the EKG machine to best obtain a reading, which they then print out for the physician to look over and interpret. EKGs can be part of a physical exam done for routine check ups, or as part of preparation for surgery. They help the physician diagnose cardiovascular problems.
Become an EKG Technician
EKG Technician Resources…
With additional training, EKG technicians can perform Holter monitor and stress testing. Holter monitoring involves placing electrodes on the chest of the patient, and putting a portable EKG monitor onto the patient's belt or clothing, which they wear for 24 hours to monitor their heart as they go about their regular activities. The technician then prints out the recorded heart impulses for the physician to analyze. Stress tests involve the EKG technician connecting the patient to the monitor so they can monitor the patient's heart while the patient walks on a treadmill. The speed of the treadmill is slowly increased, and the technician uses the machinery to monitor the effect of exercise on the heart.
What type of training do I need? Should I become a certified cardiographic technician?
Many EKG technicians are trained on the job. However, to be more competitive, you should seek out an associate degree program or training certification program. There are different paths toward this career though. Many EKG technicians began as health aides or nursing assistants, and some are working as they pursue an associate degree in cardiovascular technology. Be sure to choose a degree program that is accredited by CAAHEP (The Commission on Accreditation of Allied Health Professionals). Graduation from an accredited program is usually required in order to become certified. Coursework will cover noninvasive cardiovascular technology, medical terminology, as well as professional ethics. Certification is voluntary but always ideal for increasing your competitive edge in the job market. While there is no nationally standard exam, most associate or training programs will offer a certification exam upon completion.
The American Registry for Diagnostic Medical Sonography (ARDMS) offers certification exams for electrocardiography as well.
EKG technician salary ranges and job outlook
Cardiographic technicians generally work a 40-hour work week. They usually work in hospitals. The outlook is good for this career, as cardiovascular technology and technician jobs are expected to grow at 24% throughout 2018, according to the Bureau of Labor Statistics (BLS). As the aging population grows and heart disease is on the rise, the need for such technicians will only grow. Hospitals may use fewer EKG technicians if they train aides to perform basic EKGs, but you could always add to your experience and gain training to perform Holter monitoring and stress testing, which will advance your prospects. The mean annual salary EKG technicians ranges from $23,348 to $35,036, according to payscale.com.
<!- mfunc feat_school ->
Featured Programs:
Sponsored School(s)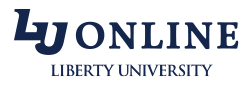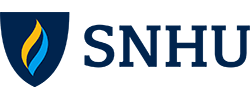 <!- /mfunc feat_school ->
This could be a great entry-level job into health care with many potential avenues for advancement. Find an accredited training or associate program in electrocardiography and you can get started down a promising career path. You may also wish to read more about EKG technician certification process and it's benefits.