Careers in Diagnostic Molecular Science
Learn about the role and responsibilities of diagnostic molecular scientists in today's health care system…
Diagnostic molecular scientists are experts in analyzing the most basic building blocks of the human body: DNA and RNA. They are highly specialized laboratory scientists who employ tests like CGH microarrays, gene expression profiles, and allele specific PCR. Their work serves a variety of ends: It can confirm the presence of genetic disorders and also identify people who are at risk of developing cancer, Alzheimer's, or other serious conditions. By determining viral load, molecular scientists play a role in the treatment of infection.
Becoming a Diagnostic Molecular Scientist
What do molecular scientist do? Where do they work?
Molecular scientists study various human samples including blood and bone, fetal cells, and hair follicles. Duties can include preparing samples, sequencing DNA, analyzing data, and reporting findings. These specialized scientists may also develop protocols and write documents related to quality control. They are often involved in research, from investigating collection methods and other best practices to designing new assays. They may also have supervisory duties within the laboratory.
As the name implies, diagnostic molecular scientists work primarily in laboratory settings. Most are employed by hospitals. They may also be employed by pharmaceutical companies or public health agencies. Some work in forensic settings.
Diagnostic Molecular Scientist Education
Diagnostic molecular scientists generally have at least a baccalaureate level education. Some have master's degrees and some go on to complete PhDs. Students typically earn a bachelor's degree in a science field, then enter an accredited certificate or graduate degree program. Program prerequisites may include anatomy, microbiology, and introductory statistics. Typical coursework includes advanced biochemistry, statistics, and chemistry analysis. Some diagnostic molecular scientists enter the profession through a related field like cytotechnology or a more general one like clinical laboratory technology.
<!- mfunc feat_school ->
Featured Programs:
Sponsored School(s)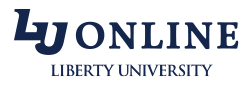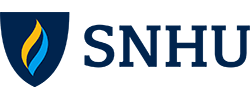 <!- /mfunc feat_school ->
The early part of a diagnostic science course is largely theoretical, and takes place in the laboratory and the classroom. In the latter part of the program, students get practical experience in a number of fields including hematopathology, oncology, infectious disease, and genetics. Students may have the opportunity to take advanced coursework in an area of special interest, for example, microbial genomics or cancer biology. Many molecular scientists specialize in genetics.
Licensing and Certification
Some states license diagnostic molecular scientists and other medical lab scientists. Licensure information can be found on the American Society for Clinical Pathology website.
Diagnostic molecular scientists may pursue board certification in Molecular Biology through the American Society for Clinical Pathology. In addition to a degree and completion of an accredited program, an examination is required. Certified molecular scientists may complete their required continuing education units through organizations like the Association for Medical Pathology.
Salary and Job Outlook
In 2010, the Bureau of Labor Statistics listed a mean wage for laboratory technologists of $27.34 per hour or $56,870. The federal government paid the most, followed by general hospitals and diagnostic laboratories.
Actual salary for diagnostic molecular scientists will vary a good deal. A laboratory technologist just entering the field will make less. One with advanced knowledge and skills can expect to earn significantly more than a generalist. The ASCP biannual survey is the source for many governmental and educational reports and is cited even by the BLS. The ASCP reports that certified technologists average at least 10% more than non certified ones, though the differential varies by position. Positions with supervisory duties pay significantly more than those without.
Demand for diagnostic molecular scientists is expected to increase in the coming years, fueled by new scientific understanding and also by changes in demographics. Advances in genomics will increase the use of advanced molecular tests. The Bureau of Labor Statistics predicted that molecular technology and technician positions would increase by 14% during the years 2008 to 2018.
To learn more about becoming a molecular scientist, you may wish to explore schools that offer degrees in iagnostic science and closely related fields. You may also be interested in learning more about the certification and licensure process for molecular scientist across the country.