Careers in Dentistry
Explore the world of dental medicine and the multi-faceted role of a dentist
What does a dentist do?
Dentists do far more than drill teeth. They diagnose and treat various conditions of the oral cavity and surrounding facial tissues. They use X-rays and other tests to determine if there is a disease state and, if so, how serious it is. They apply sealants and treat gum disease. They have various means of controlling tooth decay: fillings, root canals and crowns, and, in some cases, extraction. Other duties include repairing fractured teeth and reconstructing missing ones. Malformations are treated through surgery. As part of their duties, dentists may administer anesthesia and prescribe antibiotics.
Become a Dentist..
Dental Resources
Dentists are also administrators and educators. They frequently supervise several dental hygienists and assistants. In many cases, it is the hygienist performing the tests and the dentist interpreting their significance. Further shift in duties is expected in the coming years as demand for dentistry increases and less skilled routines are shifted to dental hygienists. The focus is also expected to move more toward wellness and prevention.
Some dentists do several years of additional education to straighten teeth, perform facial surgery, or become experts in particular techniques or disease states. The majority, however, are general dentists.
Work Setting
Most dentists are in business for themselves. According to the Bureau of Labor Statistics, 90% work alone or as part of a partnership. Often dentists go into business very soon after completing their training. Some work as associates in private practice.
Dentists may also work in public health facilities, treat members of the armed services, or serve needy populations abroad. Still others supervise dental students as they treat patients in university-based dental clinics. Employment in doctor's offices or hospitals, though, is rare.
<!- mfunc feat_school ->
Featured Programs:
Sponsored School(s)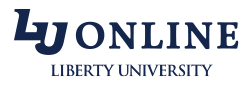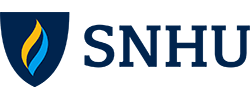 <!- /mfunc feat_school ->
Dentist Training
Dentists have, on average, eight years of post-secondary education. Most apply to dental school as they are nearing completion of a bachelor's degree. Some, however, enter dental school having completed only two to three years of college. Programs are selective and consider references and personal statements in addition to strong academic performance.
The first two years of dental school are usually spent learning applied science. Instruction takes place in classroom and laboratory settings. In the final two years, students work on actual patients under the supervision and guidance of preceptors. Students take the two portions of the National Board Dental Examination toward the end of their program.
Dentist Licensing and Certification
The American Dental Education Association reports that most states license dentists who have completed dental school, but no further training. Students should be aware, though, that some jurisdictions do require a residency.
Most states require a practical examination in addition to the written one. There may also be a jurisprudence test, which is covers legal issues as applied to dentistry.
Dentists who want to advance may complete further education in one of nine dental specialties or prepare for a career in research or dental education. Among the specialties are oral and maxillofacial pathology, which focuses on disease states, and periodontics, which focuses on the structures surrounding the teeth.
Potential Dentist Salary
According to the BLS, the mean salary for general dentists was $76.33 an hour in 2010; this translates to $158,770 for a year of full-time work. Dentists vary greatly in the number of hours they work per week – usually at their own discretion – but most work in the 35 to 40 hour a week range.
Some specialties earn higher pay. The BLS reports a mean hourly wage of $102.94 for oral surgeons and $96.29 for orthodontists.
Career Outlook
An aging population will spur the need for more dentists. The BLS predicted in 2008 that the profession would see 15% growth in the coming decade. The organization noted, though, that demand for dentists does follow the ups and downs of the business cycle.
To learn more about becoming a dentist, you can contact schools that offer pre-med or science related programs. Another option is to take some time to explore additional careers in health care that may peak your interest.