A Career in Dance Therapy
Counselors sit in arm chairs or swivel chairs. They never don dance shoes — except perhaps on the weekend, while assuming an identity far removed from their professional one. That's because counseling is about talk. Dance is about art or exercise. The two disciplines never meet. Right?
Actually, dance therapy has come further than many modalities when it comes to being recognized as a health practice. The National Board for Certified Counselors, which administers examinations used for state licensing as well as certification, officially recognizes dance therapy as a counseling discipline.
What do dance and movement have to do with overcoming challenges presented by developmental disabilities, mental illness, or other neurological disease? How do they help individuals cope more effectively with life challenges? For an answer to these questions, we can turn to the American Dance Therapy Association.
ADTA has a collection of articles about dance/ movement therapy successes. Success could be the autistic preschooler who makes eye contact and holds hands with a trained therapist when she mimics his own movements and activities. It could be the adult with Parkinson's who finds some extra motivation to keep moving. It could be the sex abuse victim who learns to move her body in a more empowered way.
<!- mfunc feat_school ->
Featured Programs:
Sponsored School(s)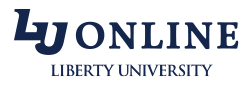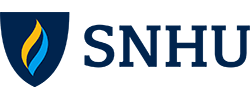 <!- /mfunc feat_school ->
Dance has even been shown to be beneficial in promoting neurogenesis in aged brains. Donna Newman-Bluestein, ADTA PR Chair, has quite a bit of experience with dementia patients. "Neuroscience is catching up with what we've been doing for years," she notes.
Simply attending a dance class could reap benefits for some individuals. But dance therapists are trained to do much more, including interpret nonverbal language, set therapy goals, and help patients work through emotions that may arise.
Becoming a Dance Therapist
How can you get in on the action? If you are already a dancer, how can you begin a career in counseling?
Education in dance/ therapy takes place at the graduate level. You can turn to ADTA for a list of approved educational programs. You will find programs in New Hampshire, Pennsylvania, Massachusetts, Illinois, Colorado, and New York. Programs vary in terms of the prerequisites that they ask. Some like to see substantial coursework in social sciences and dance. Experience as a dancer, though, may take the place of formal coursework.
There are alternative pathways to the Registered Dance/ Movement Therapist credential if you aren't able to attend a formal dance therapy program. You can do a combination of education and training either post-master or as an adjunct to your master's degree. Some of the coursework (psychopathology, group processes, research) will probably be included in your counseling program.
You should be aware that third party certification, though an important validation, is not the same thing as state licensing.
New York licenses creative arts therapists. States like Pennsylvania license counselors with a specialization in dance therapy. Most states will license dance therapists as counselors, provided they meet coursework, experience, and examination requirements. They don't typically require it – but you won't get all the perks you would if you were licensed. It's important to know your state's laws before commencing study. Licensing determines things like scope of practice, allowable job titles, and whether your services are reimbursable by insurance companies.
Licensing requirements are set at the state level. All states have specific coursework requirements for counselors, at least for individuals who graduate from institutions that don't hold the usual programmatic accreditation. Some jurisdictions have language that states, for example, that a degree must include the word "counselor" or "counseling".
Resources Available from the American Dance Therapy Association
If you are considering beginning a career in dance therapy, you will find a wealth of resources available through ADTA. There are publications that are included with your membership. That way, you have access to even more research than is available to the casual website visitor. There are also ADTA forums, including one specifically for students.
Then there is the conference. It opens with intensives that last a full or half day. These are followed by seminars: a smorgasbord of shorter classes. If you qualify to take the National Counselor Examination, you may do so there. There are opportunities to network throughout. You may socialize over (not surprisingly) a dance.
ADTA is concerned with helping individuals enter and thrive in the profession. The goals, though, are broader. Part of the mission is to advance the profession by informing the public and informing legislators: Movement can be effective therapy. A current area of focus, Newman-Bluestein notes, is dance therapy in the schools. Dance can be a tool to combat social ills like bullying as well as to reduce obesity.