Cytotechnologist Career
What is a cytotechnologist?
Cytotechnologists are clinical laboratory scientists who specialize in detecting the presence or absence of disease at the cellular level. They look for cancerous and precancerous cells as well as signs of infection. They are experts in handling biological samples, preparing slides, and observing small changes under a microscope. They know how to use special dyes to make particular markers show (if they are indeed present).
Cytotechnologist – Advanced Search
Related Cytotechnology Resources…
Cytotechnologists – What do they do and where do they work?
Cytotechnologists often work independently, but they are part of a team. They exercise independent judgment in some, but not all, situations. When there are no abnormalities present, cytotechnologists report the findings. When some abnormality is detected, a physician makes the final diagnosis.
Senior cytotechnologists may perform many types of test, for example, fine needle aspirations. There is not necessarily a rigid distinction between lab tests performed by different specialists. Cytotechnologists sometimes perform RNA or DNA testing, though more advanced molecular tests fall under the banner of the molecular diagnostic technologist or the molecular cytotechnologist. Some cytotechnologists ultimately pursue training in several related medical technology fields.
Cytotechnologists may be employed in medical laboratories, public health facilities, or large hospitals and medical centers. Many work in gynecology.
<!- mfunc feat_school ->
Featured Programs:
Sponsored School(s)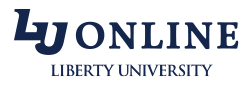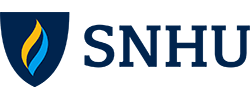 <!- /mfunc feat_school ->
What type of education or credentials do cytotechnologists need?
Cytotechnologists have education at the baccalaureate level or higher. There are more than a dozen BS programs in cytotechnology. It is possible to take molecular cytotechnology or a combined program.
Before being admitted to a program, students are expected to complete quite a bit of chemistry and biology coursework. Many do undergraduate training in a natural science field like microbiology or biology and then complete an approved post-baccalaureate program later. The typical biological science requirement is twenty semester hours. Biology classes include anatomy and physiology, parasitology, and microbiology. The chemistry requirement is typically eight semester hours. Find undergraduate science related degree programs that may help fulfill these requirements.
Once admitted to a professional program, students may take gynecological and non-gynecological cytotechnology, neoplasia, molecular diagnostics, and lab technology.
Some cytotechnologists have graduate degrees. It is possible to do a master's in cytotechnology. Some professionals, though, do a master's in a related field and obtain a cytototechnology certificate later.
Licensing and Certification
Some states license cytotechnologists and other medical laboratory personnel. In the majority of states, licensing is not mandated, but employers may ask for certification. The American Society for Clinical Pathology offers both Cytotechnologist (CT) certification and Specialist in Cytology (SCT) certification. The latter requires at least three years of practice as a CT. Each certification requires passing scores on an examination. Recertification requires participation in a certificate maintenance program – at least for those certified in 2004 or later. Learn more about cytotechnologist certification.
Salary and Career Outlook
Cytotechnologists are compensated well for their expertise. According to the Medical Laboratory Observer, the average salary is $70,000. This is somewhat above the average for a medical technologist, who is more of a generalist in the medical laboratory. The MLO notes that for lab personnel in general, job duty/ function is the most important determiner of salary; this in turn is informed by educational level and years on the job. Entry level salaries are lower, but still solid. The University of Kansas Medical Center notes that recent graduates have commanded almost $50,000.
Geography is also a factor in earnings. Medical laboratory personnel in the Northeast and Pacific regions received the highest compensation. Across the nation, most laboratory personnel received benefits like medical and dental insurance and 401(k) plans.
The Bureau of Labor Statistics predicted growth in jobs for medical technologists during the 2008 to 2018 decade. A number of organizations, including the MLO, refer to a shortage. Job prospects are excellent for the well qualified, though in a minority of cases, the laboratory environment is impacted by staffing issues. The MLO noted that 84% of lab personnel survey respondents were satisfied or somewhat satisfied with their job.
To learn more about becoming a cytotechnologist, you can contact schools that offer cytotechnology or science programs. If you are still trying to determine the right career choice, take some time to explore additional careers in health care.