Cancer Registrar Career
Interested in becoming a cancer registrar? Learn more about this impactful career…
The health care industry offers many careers outside of standard patient care. Are you interested in a job in medical records and health information? A cancer registrar is one career that offers growth, stability, and a good salary. Information gathering is behind-the-scenes but just as important in battling cancer. Cancer registry is about collecting, summarizing, interpreting, recording and disseminating a wide range of data on cancer.
Become a Cancer Registrar
Cancer Registrar Resources…
What is a cancer registrar?
Basic duties include case finding, creating abstracts of the information, and follow up. Case finding involves reading pathology reports and medical records for every patient within that hospital who has been diagnosed with cancer. Abstracting involves writing summaries of each individual case and inputting with standard medical code.
Following up with each patient and physician is also an important aspect, checking on their condition to help calculate survival rates for various cancers. Information that they gather helps calculate survival rates for various cancers, aids in finding geographic areas with high numbers of specific cancers, and supports cancer research by monitoring clinical trials for new treatments.
Where do cancer registrar's work?
They can work in cancer treatment centers, hospitals, veteran's hospitals, state and federal cancer registries, pharmaceutical companies, or cancer registry software companies.
<!- mfunc feat_school ->
Featured Programs:
Sponsored School(s)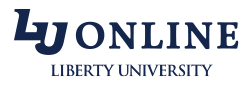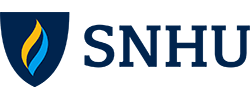 <!- /mfunc feat_school ->
What are the education and training requirements?
There are a few different options toward qualifying for this job, but most cancer registrars have an associate degree. You can enter this career by completing an associate degree in health information management, and then enroll in shorter training courses, or you can pursue a two-year degree focusing on cancer registry . If you choose one of these programs, be sure it is accredited by the National Cancer Registrars Association. Coursework in these programs will cover registry organization and operation, abstracting coding and follow up, application of coding, medical terminology, anatomy and physiology, and biostatistics. Prerequisites for some programs include medical terminology, pathophysiology, pharmacology, medical terminology, biology, and computer basics in health care.
Certified Tumor Registrar (CTR)
Certification is also possible through the National Cancer Registrars Association (NCRA). While voluntary, it ensures that you are adequately prepared for the job, and proves that your skills are on par with national standards and that you know the appropriate medical coding to do the job. In order to sit for the certification exam, you will need to have completed some educational training and gained some work experience. After you pass the exam, you earn the Certified Tumor Registrar (CTR) credential. Recertification is required every two years, and can be done by completing 20 hours of continuing education.
Job outlook for cancer registrars
The median salary for this job ranges from $30,000 to $35,000, according to the National Cancer Registrars Association (NCRA). Check out the National Cancer Registrars Association for information about webinars, workshops, and a full list of accredited programs in cancer registry.
Well-trained cancer registrars are an integral part of cancer research and statistics reporting, and they are in demand in an already growing health care industry. Pharmaceutical firms, software vendors, regulatory agencies, accrediting organizations, and researchers are all looking for qualified cancer registrars. Find a good educational program that suits you, whether it is at a community or vocational college or online, and you can help make a difference.
To learn more about the training required to become a cancer registrar, explore schools that offer health information management programs. You may also be interested in learning more about the certification process for cancer registrar's across the country.