Biometrician Career
What is a biometrician…is this the right career choice for me?
Biometricians are the mathematicians of the biological and health science communities. They use statistics and applied mathematics to advise organizations about health and life science matters. The goals can be varied: They may determine risk factors for diseases, from cancer to diabetes. They may also help explain scientific or health phenomena or determine whether particular treatments are effective.
Become a Biometrician
Career Plan: How to Become a Biometrician
Schools Offering: Math and Science Programs – Undergraduate
Schools Offering: Programs in Biometrics, Biostatistics, Math – Graduate
Biometrician Resources…
Biometrician Job Setting and Duties
Employers may be federal or state agencies, pharmaceutical companies, or other profit or nonprofit organizations. Many biometricians work on clinical trials. They help explain the results, but their duties can go far beyond that. They may be involved from the very beginning, determining the statistical methods that will be used. They may evaluate different methodologies to make sure that they're bias-free. Other duties can include developing RAPs, selecting appropriate software, and reporting data. Some biometricians write computer programs that retrieve and analyze data. Through education and experience, a biometrician can work up to positions like Associate Director Biometrician.
Biometricians with very high levels of education may conduct independent research: writing a proposal and then getting funding to carry it out. The ASA & NCHS Research Fellows Program is one of a number of organizations that supports research biometricians.
Biometricians don't always work in human health. There is a place for them in every sector from agriculture to resource management. Biometricians ensure that studies measure what they set out to measure – that the unit of study, the scope of the investigation, and the statistical methods are all appropriate. Biometricians also have a big role in ensuring that research is carried out efficiently. Biometrician themselves are not policy shapers, but their work may guide those who are. Some are charged with writing papers or making recommendations to governmental agencies.
<!- mfunc feat_school ->
Featured Programs:
Sponsored School(s)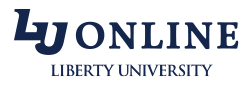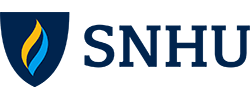 <!- /mfunc feat_school ->
The career is closely related to biostatistician. It overlaps somewhat with that of epidemiologist, but there are distinctions in training. The epidemiologist typically knows quite a lot about biology and public health. The biometrician also has training in these areas, but is more of a mathematician. Some departments/ programs do combine epidemiology and biostatistics.
Biometrician Education
Most positions for biometricians require at least a master's degree. Candidates may enroll in biometrics program or biostatistics programs. The emphasis may be somewhat different depending on whether the program is housed in a statistics department or a school of public health. Geography may also influence program content. The program may emphasize either human biometrics or resource management.
Mathematical/ statistics coursework may include scientific sampling, multivariate statistics, and experiment design. Other coursework teaches health or biology principles. There is sometimes an option to choose an area of concentration. Students typically wrap up their studies with an in-depth project.
Prospective students should be aware that there are two very different types of academic program that use the title biometrics. There are a few programs that study the use of biological markers like fingerprints and eye patterns that go by the title "biometrics". This is also a growing field, but is not closely related to the traditional duties of biometricians (as the International Biometric Society notes).
Biometrician is not a licensed profession, but professionals who work with human subjects may seek certification by the Society of Clinical Research Associates (SoCRA).
Biometrics Salary and Career Outlook
The Bureau of Labor Statistics classifies biometricians as statisticians and reports a mean wage of$76,070 for this occupation group in 2010. Scientific research and development tend to pay above the mean.
Salary varies greatly according to the responsibility level of the position and years spent on the job, among other factors. Colorado has released salary information for biometricians within the state; it can be useful for those in other states as well because it illustrates the wide range that can exist in compensation. $39,700 is considered entry-level, $72,610 a mid-point, and $117,000 the salary that an experienced biometrician might command.
There will be continued opportunities for strong candidates. The BLS predicted 13% job growth for statisticians between 2008 and 2018.
To learn more about becoming an biometrician, you can contact schools that offer related programs. If you are still trying to determine the right career choice, take some time to explore additional careers in health care.