Biomedical Equipment Technician
Biomedical technician job description…what is a biomedical equipment technician (BMET)?…
A biomedical equipment technician (BMET), also called medical equipment repairer, is responsible for maintaining and repairing medical equipment. They maintain, calibrate, adjust, and repair many different types of equipment. They can work on medical imaging equipment like x-rays, electric wheelchairs, defibrillators, patient monitors, and other specific dental or optometric equipment. BMETs will use hand tools, but will also use software, electronic tools, multi meters, and smoldering irons to complete the repair on sophisticated medical equipment. While repairs on some equipment are only done when necessary, such as with wheelchairs, some complex machines need to be regularly checked and maintained to ensure accuracy for the physician relying on them. Some BMETs will specialize, and some are trained to fix a wide variety of machinery in different medical fields.
Become a Biomedical Equipment Technician
Medical Equipment Technician Resources…
Where and when do they work?
They generally work in hospitals or other health care clinics or private practice offices. Because medical facilities are generally open round the clock, some biomedical technicians will need to work on call in case of emergencies when equipment repair is needed immediately. It is not a standard repair job, as you could be at times working under pressure, or around patients, or perhaps in a medical environment where you will be exposed to illness or disease. However, it is also as important as any health care profession, and might be a unique way to take part in the growing health care industry while working in an engineering-type career that might be better suited to you.
Certification and training requirements for biomedical technicians
You will need some training to enter this career. Earning an associate degree in biomedical equipment technology or biomedical engineering is ideal, and a bachelor's degree is even better. It is possible to gain a job that requires only on-the-job training, but it will involve much simpler repair jobs. And because medical technology is always advancing, continuing education and training will be an important component of this job as well. This can be done through professional conferences, studying on your own, or through certification exams.
Certification is not required, but is possible through professional organizations. The Association for the Advancement of Medical Instrumentation (AAMI) offers certification as a CBET (Certified Biomedical Equipment Technician), CRES (Certified Radiology Equipment Specialists), or a CLEB (Certified Laboratory Equipment Specialist). Certification is essentially recognition by the International Certification Commission for Clinical Engineering and Biomedical Technology (ICC) that you have training in biomedical equipment technology. In order to be eligible for certification, you will need an associate degree in a biomedical program and two years of biomedical technician work experience, or an associate degree in electronics technology, and three years biomedical technology work experience, or four years of full-time work experience in the field.
<!- mfunc feat_school ->
Featured Programs:
Sponsored School(s)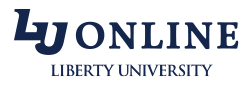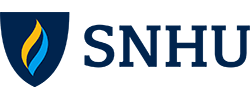 <!- /mfunc feat_school ->
Salary and career advancement opportunities
According to the Bureau of Labor Statistics (BLS), the mean annual salary for a BMT in 2008 was $44,030. The highest ten percent earn over $65,000. Growth for this job is also promising. This profession is expected to grow at a rate of 27%, according to BLS, which is much faster than the typical occupation growth. The health care sector is growing rapidly to meet the needs of the expanding aging population, and this growth extends into all types of health care jobs. If you think this type of career in health care is suited for you, get started now on your associate degree to broaden your job prospects. Begin with at least an associate degree, and you can later specialize or earn a bachelor's degree to become a supervisor or manager. Regardless of the path you choose, becoming a BMET can promise a job with a good salary and potential for growth.
To learn more about becoming a biomedical equipment technician, you may wish to explore schools that offer biomedical technology or engineering programs. You may also be interested in learning more about the certification process for biomedical technicians across the country.