Audiologist Career
What is an audiologist? Is this the right career choice for me?
Audiologists — or doctors of audiology — are experts in hearing and balance. Until recently, people became audiologists with only a master's degree and couldn't legally call themselves doctors. Recent graduates, though, have training at the doctoral level.
Become an Audiologist…
Schools Offering: Bachelor of Science (BS) Programs – Undergraduate Education
Schools Offering: Audiology and Speech Pathology Programs – Graduate/Doctoral Study
Related Audiology Resources…
Audiologists can have a wide range of duties. They assess balance and hearing, prescribe hearing aids and other assistive devices, and even fit cochlear implants. They may also design various programs, including infant hearing screenings and assistive programs for school age children. Actual duties depend on work setting. In some settings, audiologists are primarily clinicians who work directly with patients. In others, they may be programs directors or educators.
Where do most audiologist work?
A 2010 report of the American-Speech-Language-Hearing Association found 27% of audiologists employed in hospitals and 50% in nonresidential health care settings like doctor's offices and speech and language centers. Schools and colleges together accounted for about 20%. There are other settings possible; some audiologists work for companies that sell health aids.
A significant number of audiologists are in private practice. Those interested in private practice will find tips on the site of the Audiology Foundation of America.
Audiology Education Requirements
Doctoral level education has recently become the standard for practice. According to the Audiology Foundation of America, master's level programs have been phased out in favor of the Aud.D. Some audiologists, though, are still practicing with master's degrees.
<!- mfunc feat_school ->
Featured Programs:
Sponsored School(s)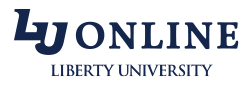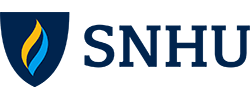 <!- /mfunc feat_school ->
Prospective audiologists study the physiology and pathophysiology of the auditory system and learn how to function as researchers, practice managers, and clinicians. Typical classes include vestibular assessment, electrophysiological evaluation, hearing aid calibration, diagnostics, patient counseling, and hearing conservation. Future audiologists take some classes that are specific to particular populations (the pediatric population, the elderly). As the program progresses, they spend an increasing amount of time in clinics and diagnostic laboratories.
Prerequisites vary, but one can expect fairly steep physics, biology, and chemistry requirements. Communications and social science can be important as well. The Audiology Foundation of America also recommends a course in business management.
Audiologists who are practicing with a master's may choose to complete doctorate degrees. They may take the Evaluation of Practicing Audiologists Capabilities test for placement. It tests skills in ten content areas.
Certification and Licensing
Audiology is a licensed profession in all fifty states. The first requirement is completing an Aud.D or other doctorate level degree. Later candidates take licensing examinations. In some states, a separate license is required to dispense hearing aids. A state-by-state list of licensing requirements is available on the American Speech-Language-Hearing Association site.
Board certification is a voluntary credential that many audiologists pursue; it indicates an even higher level of expertise. It is available through the American Board of Audiology. Certificate maintenance requires 60 units of continuing education every three years – somewhat more than is typically required for licensure.
An audiologist can also choose to become certified in a specialty area like pediatrics or cochlear implants. Audiologists who want specialty certification need to demonstrate both direct clinical experience and case management experience.
Salary and Career Outlook
The Bureau of Labor Statistics projected an impressive 25% growth in the field between 2008 and 2018.
ASHA has reported a median salary of $65,000 for audiologists on an academic year schedule and $70,000 for those employed for the full calendar year. (74% were on an annual schedule.)
There are a number of factors besides experience that influence earnings. ASHA reported that those who were in private practice earned above the median, as did those with PhDs. Audiologists in metropolitan/ urban areas earned slightly more than those in rural areas. Those in schools and hospitals earned more than those in nonresidential health settings.
Certification is another significant factor in determining earnings. ASHA reported that many school districts pay salary supplements to certified audiologists.
To learn more about becoming an audiologist, you can contact schools that offer undergraduate programs that may help prepare your for the required doctoral level of study. Whether you have completed your undergraduate education or not, you may wish to or learn more by reading the career plan discussion on becoming an audiologist. If you are still trying to determine the right career choice, take some time to explore additional careers in health care.