Anesthesia Technologist/Technician Career
Are you interested in a health care and perhaps working in the operating room, but looking for alternatives outside of nursing? There are a variety of health care career options that are available to you if you become a health science major, or simply earn some training after your high school diploma. Many support positions are growing in the already booming health care field because they are more cost-effective. And while they may require some training and education, the preparation is less rigorous than for other health care positions.
What are anesthesia technicians and technologists?
Anesthesia technologist and technician are two similar careers that might be of interest to you if you would like to work in and around an operating room. They work as part of a team, assisting the anesthesiologist and anesthesiologist assistant, helping them care for patients undergoing anesthesia. They prepare and use the medical equipment used for administering anesthesia. They are also responsible for many other tasks, ranging from setting up the equipment, calibrating the equipment, troubleshooting, and monitoring to ensure that the equipment is working properly and ready for the physician.
Where do they work?
An anesthesiology technician or technologist could work in labor and delivery, MRI, radiology, or with the department of anesthesia. The roles of a technician and technologist are similar, although the technologist generally has more responsibilities and more training or education.
Education and training requirements
The requirements for an anesthesia technician for most hospitals are a high school degree and either some academic training and/or one to two years work experience in an operating room. Pursuing a training program will give you a head start on an entry-level job, whether it results in an associate degree or a certificate of achievement. Just be sure to find an ASATT approved program. Training will include classroom instruction as well as lab experience and supervised work experience. In a training program, you can learn become familiar with operating room procedures, basic pharmacology, sterile processing, and knowledge of anesthesia equipment. Coursework will also cover humanities, mathematics, anatomy and physiology, and chemistry.
<!- mfunc feat_school ->
Featured Programs:
Sponsored School(s)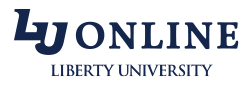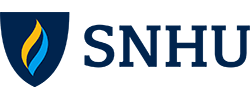 <!- /mfunc feat_school ->
Anesthesia Technician /Technologist Certification
Certification is offered through the ASATT, and is the best way to ensure that your skills are current and that employers will view you as a qualified candidate. Certification requires meeting eligibility requirements, paying a fee, and passing the examination. Recertification must be renewed every two years, either through re-examination or continuing education credits.
Consider joining the American Society of Anesthesiology Technologists and Technicians (ASATT) for more information about certification, job postings, and conferences and continuing education opportunities. Networking and being aware of current industry trends is an important part of doing your job well or getting a good start in this career. Health care is a growing field and also one that is dynamic and requiring a willingness to learn new skills and be up-to-date with developments.
More on Anesthesia Tech Professional Certification
Anesthesia techs are not required to hold state licensing. Certification, though, is highly recommended. Realize that this is a field where people move up to positions of greater responsibility after they demonstrate readiness. It is sometimes possible to get an entry-level technician job without certifications, but certification is the professional standard.
You can get certified through the American Society of Anesthesia Technologists and Technicians. Technologist and technician represent two different levels of certification. Unlike some other health fields, the higher certification doesn't require a higher level of formal education – you won't have to return to school for a bachelor's degree to progress from technician to technologist standing.
You can demonstrate that you are qualified for the lower level technician exam by providing evidence of either two years of employment in the field or graduation from an accredited two- year program. You must already be certified as a technician to attempt the more difficult technologist examination. You can take the exam when you feel ready, but realize that employers desire experience as well as certification. They may, for example, specify that their technologists need two years' experience out in the field.
You can find PDF handbooks for both the technician and technologist exams on the site of the ASATT. The exams are given throughout the year, though there are certain holidays and exclusions.
The demands placed on a technologist are generally higher than those placed on a technician, both at the hospital and in the classroom. Anesthesia technicians are required to complete 20 CEUs each renewal period while technologists are required to complete 30. There are many options for continuing education, and some units can be earned at home in front of your own communication. There can be advantages, though, to attending occasional state society meetings.
Read this simple outline to becoming an Anesthesia Technician.
If you are still trying to determine the right career choice, take some time to explore additional careers in health care.