Prospective Nurses – ADN or BSN?
There are several educational paths to consider once you decide that you would like to pursue a nursing degree. You can earn a four-year bachelor of science in nursing (BSN) from a four-year college or university, a two-year associate degree in nursing (ADN) from a community college, or you can earn a nursing diploma from a hospital nursing program, although this option is becoming much less common with the proliferation of associate programs. Once you have completed your degree, you need to pass your state's licensing exam which is called the NCLEX, or National Council Licensure Examination.
Become a Registered Nurse…
Nursing Resources…
If you are a nurse with an associate degree, or are contemplating the shorter, two-year degree over a bachelor's, the option to pursue a bachelor's degree is one you can always pursue at a later date while working as a licensed nurse. Earning an associate degree first can in fact be financially prudent, as it enables you to enter the workforce sooner and master your basic nursing skills. Additionally, many hospitals will reimburse a percentage of your tuition if you return to school to earn a bachelor's while working as a registered nurse. Graduates of BSN programs and ADN programs take the same NCLEX exam, and are likely to perform the same duties in entry level positions. It is the opportunities for advancement that make the bachelor's degree necessary. However, there is no reason you cannot first gain some working experience as a nurse, begin earning a salary, and then complete your four-year degree.
Many nursing schools in fact have specific bachelor's degree nursing programs for nurses with associate degrees, generally called RN to BSN programs. They are designed to be flexible for working nurses, and usually offer distance learning options as well. These curriculums prepare you to become a more competent nurse, teaching you clinical skills beyond the basic aspects of nursing. Coursework can include patient education, technology, nursing roles, and health promotion. Generally to be eligible for these programs, you will need to be a licensed, registered nurse with good letters of reference from your workplace and a good grade point average from your associate degree institution. You will need to apply, have your associate degree transcripts sent, and meet with a counselor to map out your coursework. With some programs you may have to test out of certain courses if you have taken them already. Program completion can take 15 to 20 months if you are studying part-time. Just make sure that whichever program you choose is accredited by the Commission on Collegiate Nursing Education (CCNE).
Modern day health care can be complex, and hospitals want nurses to be prepared. Whether you want to move into managerial roles, teaching, earn a master's, earn a higher salary, or take on more responsibility as a nurse, earning a bachelor's degree can only help your career. Taking the ADN to BSN route is becoming increasingly common because it can save you money and get you into the field sooner. Regardless of the route you choose, don't overlook the option of returning to school so that you can make the most of your nursing career.
<!- mfunc feat_school ->
Featured Programs:
Sponsored School(s)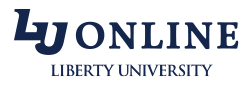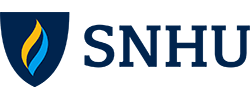 <!- /mfunc feat_school ->