Dental Assistant Careers
Dental Assistant Job Description
Dental Assistants work closely with both dentists and patients. They are responsible for preparing the equipment and prepping the patients for each unique procedure. You will assist the dentist at chair side, as well as perform your own procedures, under the supervision of a dentist. Typical duties of a dental assistant include sterilizing dental instruments and equipment, handing instruments to the dentist during procedures, keeping the patients mouth clear and dry using suction, and counseling the patient on good oral health care practices. Some dental assistants perform other tasks such as dental radiography, reversible intra-oral procedures, removing sutures, and making molds of the teeth and gums from impressions. Outside of the exam room, the duties of a dental assistant include keeping records of items such as exams, appointments, supplies and treatments.
The work schedule for a dental assistant can be very flexible. About half of them work a 35-40 hour work week, however, there are opportunities to work part time and even on Saturdays. One option is to work for multiple offices to help tailor your schedule to fit your lifestyle.
<!- mfunc feat_school ->
Featured Programs:
Sponsored School(s)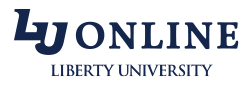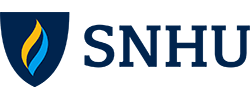 <!- /mfunc feat_school ->
Dental Assistant Education and Training
Many of the skills you need as a dental assistant are learned on the job, however, dental assisting programs are becoming increasingly popular. As dentists look to expand the roles and responsibilities of their dental assistants, they are going to take look for those that have some level of formal training. All dental assisting programs require students to have a high school diploma or its equivalent. Most programs can be completed in one year or less and will include classroom, laboratory, and pre clinical instruction, as well as hands on training.
Dental Assisting Certifications
Legal requirements vary greatly from state to state, but the majority officially recognize DANB certification. 38 municipalities either require it or allow dental assistants who have it to perform more duties. Eight states have their own state-specific exam administered through DANB, but most use the general one.
Having certification confers hiring advantages and frequently means higher earnings. The DANB reports that a certified assistant may earn up to $2.04 an hour more. In order to be certified, you must meet prerequisites (through experience or education). The exam is actually made up of three smaller exams: General Chairside Assisting, Infection Control, and Radiation Health and Safety. The testing process is computerized, but there's a tutorial on the DANB site to help you.
There are also specialty/ advanced certification exams, the COA (Certified Orthodontic Assistant) and the CPDA (Certified Preventative Dental Assistant). You become eligible for the COA after either formal education or significant work experience. You may also earn certificates that show your expertise in particular areas, like tooth polishing.
Certification must be renewed each year. You must do 12 continuing dental education units for your first certification and six for each additional one.
Most states have different designations for different levels of expertise and training. Both the policies and the terminology vary. Some procedures may be contingent on taking additional classes and/ or exams. Many states differentiate between those who have DANB certification and those who don't. Multiple states have a designation –dental assistant qualified in coronal procedures. North Carolina uses the designations Dental Assistant I and Dental Assistant II.
If you move from one state to another, your scope of practice (allowable duties) may change, and you may need to take additional examinations.
According the the National Employment Matrix, the average hourly wage for a dental assistant was $14.43 in 2006 and average annual salaries ranged from $20,530 to $43,040 depending upon education, experience and location.
Job opportunities for dental assistants look to be abundant in the coming years. The National Employment Matrix projects that by the year 2016 there will be a need for 362,000 dental assistants. This is a 29% increase in just ten short years. This growth is much faster than the average growth for other occupations. The need for dental assistants is a growing one. In this unstable economy, a dental assistant career can offer security for a long time to come.
You may enjoy reading the "Steps to Become a Dental Assistant" article.
How to Become a Dental Assistant - Select Your State