Dietitians in Nursing Home Settings
Nursing home dietitians help ensure that nursing residents receive food that's appropriate for them, whatever special needs they may have. Many residents have dementia. A significant portion have swallowing issues. This is in addition to the full range of chronic conditions such as cardiovascular disease, kidney disease, and diabetes.
Nursing home dietitians may be full-time employees of a particular facility or may provide consultation. Some organizations hire dietitians for multiple settings. Duties may extend across multiple facilities and/ or may include patients in units other than skilled nursing. Continuing care retirement communities utilize dietitians to help ensure that individuals receiving different levels of support are having their nutritional needs met. They are not subject to the same regulations but may have individuals with special dietary needs (https://jandonline.org/article/S0002-8223(10)01357-X/fulltext).
Because nursing home dietitians typically work with elderly patients, they may make different dietary recommendations than they would if they were working with younger individuals who had the same chronic conditions. Ideas about nutrition for elders are changing. Today's nursing home dietitians must strike a balance between competing values.
Nursing Home Dietitian Job Duties
Typical duties include the following:
<!- mfunc feat_school ->
Featured Programs:
Sponsored School(s)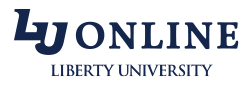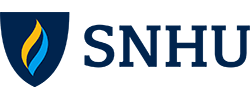 <!- /mfunc feat_school ->
• Assessing residents
• Documenting dietary risk assessment
• Making dietary recommendations
• Ordering special diets or nutritional supplements
• Ensuring that meal selections meet requirements of residents with special needs
• Ensuring that general safety standards are met (e.g. food temperature)
• Developing or revising policies
• Helping train dietary managers
• Educating staff members about nutritional practices
• Educating short-stay residents and family members about meeting dietary needs at home
• Providing consultation
Dietitians may have a good deal of decision-making authority – under standards set by the Center for Medicaid and Medicare Services, they can be delegated the duty of prescribing therapeutic diets. There are state-by-state differences in scope of practice.
Dietitians supervise dietetic technicians. They also work closely with other healthcare professionals. Dietitians and occupational therapists may work together to help residents have access to food that not only meets their nutritional needs but that they can eat independently. Modified textures help individuals with swallowing issues.
Among the topics often that is often addressed in meetings: residents who have unintended weight loss or skin conditions that may be diet-related.
Dietitians also spend a lot of time talking to residents about their needs.
Special Issues in Long-Term Care Dietetics
Nursing home food planning must strike a balance between management of chronic conditions and quality of life — and even dietary management of conditions isn't as simple as it first appears. People have often lost weight in nursing home settings, and this in turn has led to worsening of health conditions and likelihood of complications such as bed sores. Residents may lose muscle mass and as a result become less independent. Many people who live in long-term care have some level of cognitive impairment, and food can be a big motivator when it comes to maintenance of functional skills.
Dakota Dietitians notes that dietitians prescribe diets and liberalize them to make them appealing (https://dakotadietitians.com/long-term-care-dietitian-responsibilities/). Obesity doesn't necessarily pose the same health risk for the elderly that it does for younger populations with the same health conditions. Even when the elder experiencing weight loss was overweight to begin with, the weight loss may be the wrong type. Another concern is fluid intake; residents who don't like their meals may also consume less fluid.
The Academy of Nutrition and Dietetics has provided a position paper describing nutritional goals for older adults in long-term care (https://jandonline.org/article/S2212-2672(18)30154-0/pdf).
A practice paper of the American Dietetic Association includes case studies where a dietitian was brought in to consult about a patient who was not thriving and made the recommendation of regular diet/ lessening of dietary restrictions (https://jandonline.org/article/S0002-8223(10)01357-X/fulltext).
The Role of Dietitians in Person-Centered Care Models
There is a trend in long-term care toward person-centered care with more choices. In fact, federal standards now address the importance of allowing residents choice.Dietitians work within multiple dining models, including the following:
• Programs where residents select from multiple meal options, including some selections that are designed for special needs
• Programs that offer buffet-style meals
• Programs where universal workers prepare meals for and with residents in environments that strive to be homelike
The Pioneer Network developed dietary standards that are supported by a number of organizations including the American Dietary Association.
What Employers Seek
Dietitians are subject to the dietitian licensing laws of their state. Often this entails certification as a Registered Dietitian (RD) or Registered Dietitian Nutritionist (RDN). Dietitians have degrees at the bachelor's level or higher.
Recent job postings reveal a range of possible job duties. One notes that the dietitian will write the menu for the "heart-healthy selection". Another notes that the dietitian will be involved with Meals on Wheels outreach as well as the onsite food program.
Since things are changing so fast, employers sometimes include the notation that the hire will stay current!